Good afternoon. Before we get into today's newsletter, we have a request: please tell us what you think of Zitamar News!
We have prepared a very brief survey which shouldn't take more than a couple of minutes to answer and which will be very useful in helping us set our future direction. Find it here:
Below you'll find our Week in Review, and a summary of the latest developments in the extraordinary session of parliament taking place this week.
Aside from approving a revised labour law, which we outline below, it is worth mentioning too that Frelimo passed a law amending the constitution yesterday — without changing the rule on how many terms a President can serve. So those fears were seemingly unfounded; President Nyusi will leave office next year.
Have a great weekend.

---
---
Agenda:
Today: President Filipe Nyusi lays first stone for surfacing with tarmac of the Mueda-Negomano road in Cabo Delgado province
Today-Monday: Parliament debates legislation on setting up a sovereign wealth fund
Tomorrow: March by striking doctors in Maputo city, gathering at 8am at the headquarters of the Mozambican Medical Association
---
Also in the news:
Parental leave extended in new labour law (Notícias)
Parental leave extended in new labour law (Notícias)
Parliament approved yesterday the new Labour Law, which increases maternity leave from 60 to 90 days and paternity leave from one to seven days. The new law also introduces measures to suspend employment contracts due to events such as cyclones, pandemics and other emergencies. Recruitment agencies are given authorisation to hire foreign workers, and the law recognises the possibility of workers having several employers. It also creates different working times for the mining and oil and gas sectors, and recognises remote working and shift working for the first time. The law further introduces specific working length periods for different categories of labour. Parliament also approved the revision of the law on the functioning of municipalities.
The employers' association, the CTA, is broadly supportive of the new law as it introduces more flexibility for companies. It would have liked more liberalisation, but faced opposition from trades unions.
---
Week in Review

Monday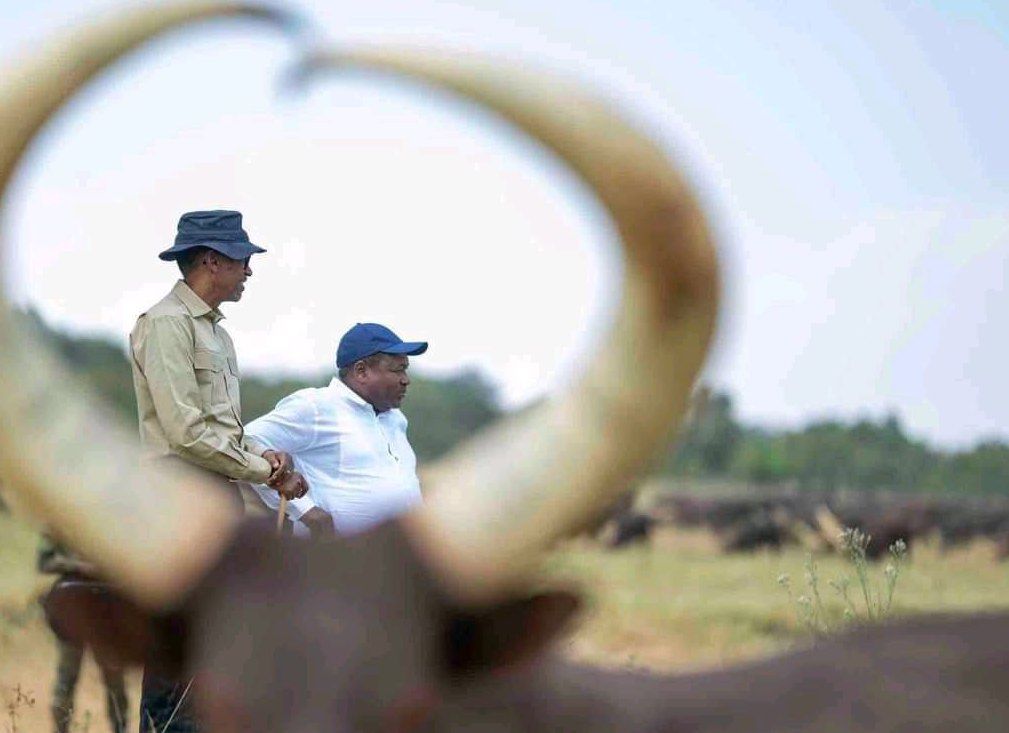 President Nyusi made a trip to Rwanda on Sunday. As well as watching a fixture for the Mozambican women's basketball team, he visited his Rwandan counterpart, Paul Kagame, at his farm.
Kagame's leadership of Rwanda has been characterised by a dichotomy which makes it difficult to categorise him as good or bad: the human rights abuses and autocratic rule are well documented, but so is the great progress in development indicators that Rwanda has achieved under Kagame.
Whatever he does, good or bad, Kagame seems to do it effectively. Mozambique has benefited from the presence of Rwanda's professional military and police force in Cabo Delgado. While we may wish Nyusi does not follow his example of how to deal with political opponents, there is a lot that the Mozambican president could usefully imitate from his Rwandan counterpart.
Tuesday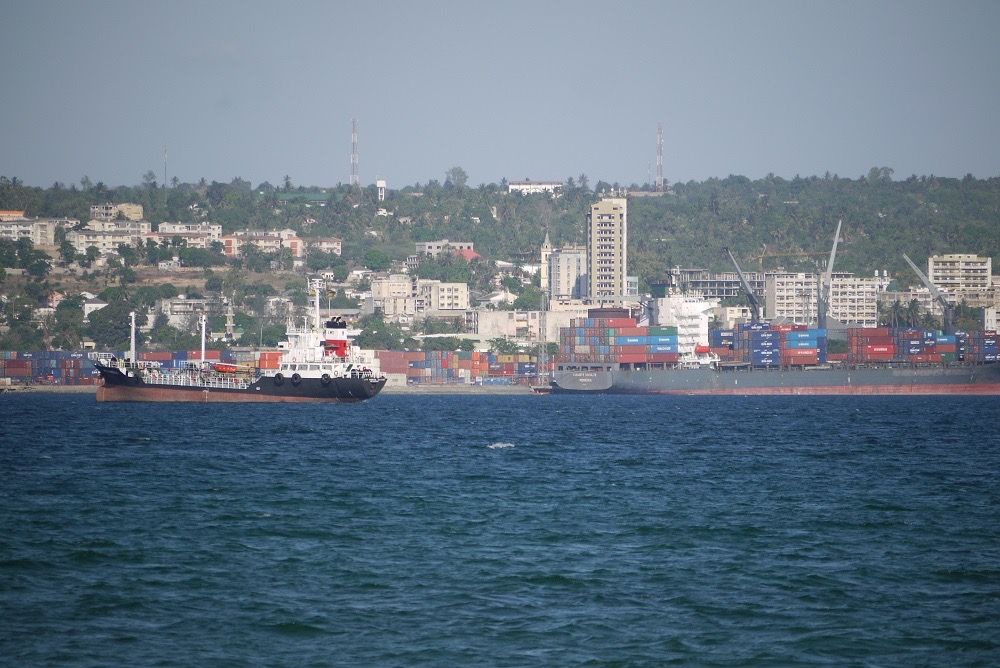 Malawi has received permission to build a dry port at Nacala to capitalise on the freight railway linking Nacala and Lilongwe. On the face of it, the policy is eminently reasonable. Nacala is much nearer to Malawi's borders than Dar es Salam, which handles much of the country's external trade. As one of East Africa's deepest ports, Nacala has no restrictions on ship size, and with the pre-existing railway built in part for Vale to export coal, Nacala is well placed to be Malawi's first choice of port.
In other transport news, the government has proposed a scheme to stagger working hours in the public and private sector to reduce traffic in Maputo at peak times. It is good that Mozambique is not neglecting the problem of traffic. But more radical thinking may be necessary if the country is to avoid backsliding into South Africa's congestion crisis. Maputo needs more and better public transport, which will require generous state investment. The long-promised bus rapid transit system will be a start, but it's not clear when this will finally be delivered. The government could also reconsider whether all its civil servants have to be based in the city centre.
Wednesday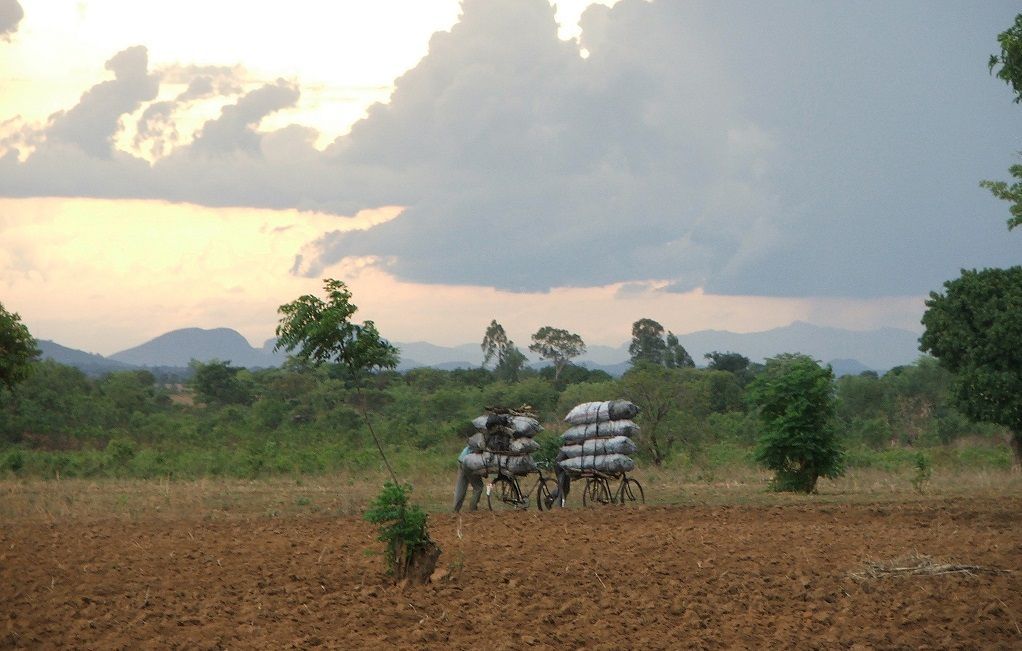 Last week, authorities apprehended charcoal smugglers heading towards the Zimbabwe border in Tete province. Such illicit activity is hardly uncommon across the huge, porous border between Mozambique and its neighbours. Zimbabwean and Malawian authorities impose much stricter regulations on the production and use of charcoal for domestic consumption, but tend to turn a blind eye when the charcoal comes across the border from Mozambique.
Charcoal production puts enormous pressure on natural resources and the Mozambican forest. The Rural Environmental Observatory (OMR), a local NGO which deals with rural issues, found that 70-80% of urban families use charcoal as their main energy source. Alternative energy sources, such as cooking gas, are still too expensive to compete with charcoal, and there is no policy to subsidise the use of gas. Large agricultural areas and forests have been entirely destroyed in southern Mozambique by the recklessness of charcoal producers.
Thursday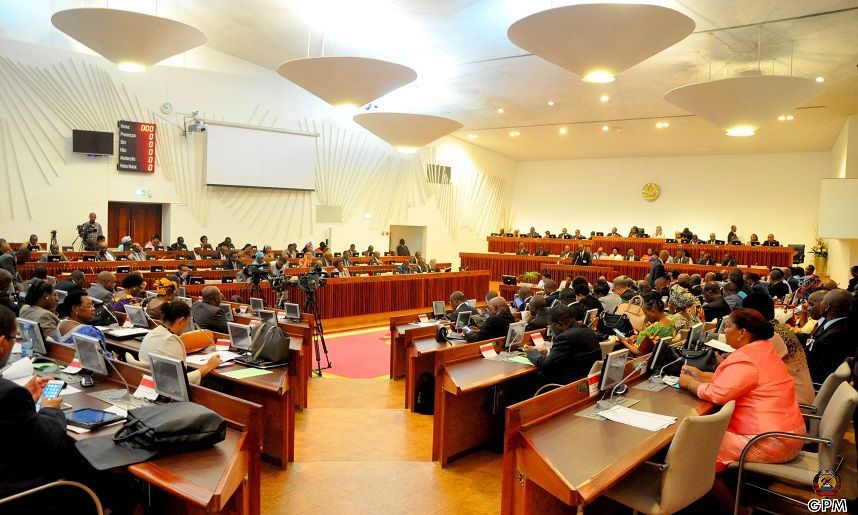 Parliament is meeting this week in an extraordinary session to deal with four laws, including the law on the sovereign wealth fund, which did not pass last time it made it to parliament, as members decided it needed further work.
The law on the sovereign fund seems to be being hurried through to placate the International Monetary Fund (IMF). One of the conditions of Mozambique's loan agreement with the IMF was that the law be submitted to parliament by last December. It seems that there was no strict rule as to when the law was supposed to actually be passed, but the most recent IMF report indicates that the fund expected that to happen in July.
Hampering public scrutiny of this law is the fact that the bill before parliament has not been made public. Zitamar has not seen a copy.
Comments