IMF return brings hope for Mozambique's troubled economy
Welcome to this week's Zitamar Podcast, featuring news and analysis from the Zitamar team who discuss the week's most important events, including analysis on civil servants returning to Mocímboa to Praia and insights from the annual private sector conference, CASP.
First, Zitamar News editor Tom Bowker spoke with Mozambican journalist and podcast regular Fernando Lima about the news that the IMF had agreed a new three-year programme with Mozambique, subject to executive board approval. The Fund announced the decision on Monday afternoon, and later that night, President Filipe Nyusi gave his take on developments, at a Frelimo party function in Inhambane — using it to get in a dig at his predecessor as president, Armando Guebuza.
We've included a short clip of Nyusi's comments, in Portuguese; find the full 6-minute audio on Telegram here.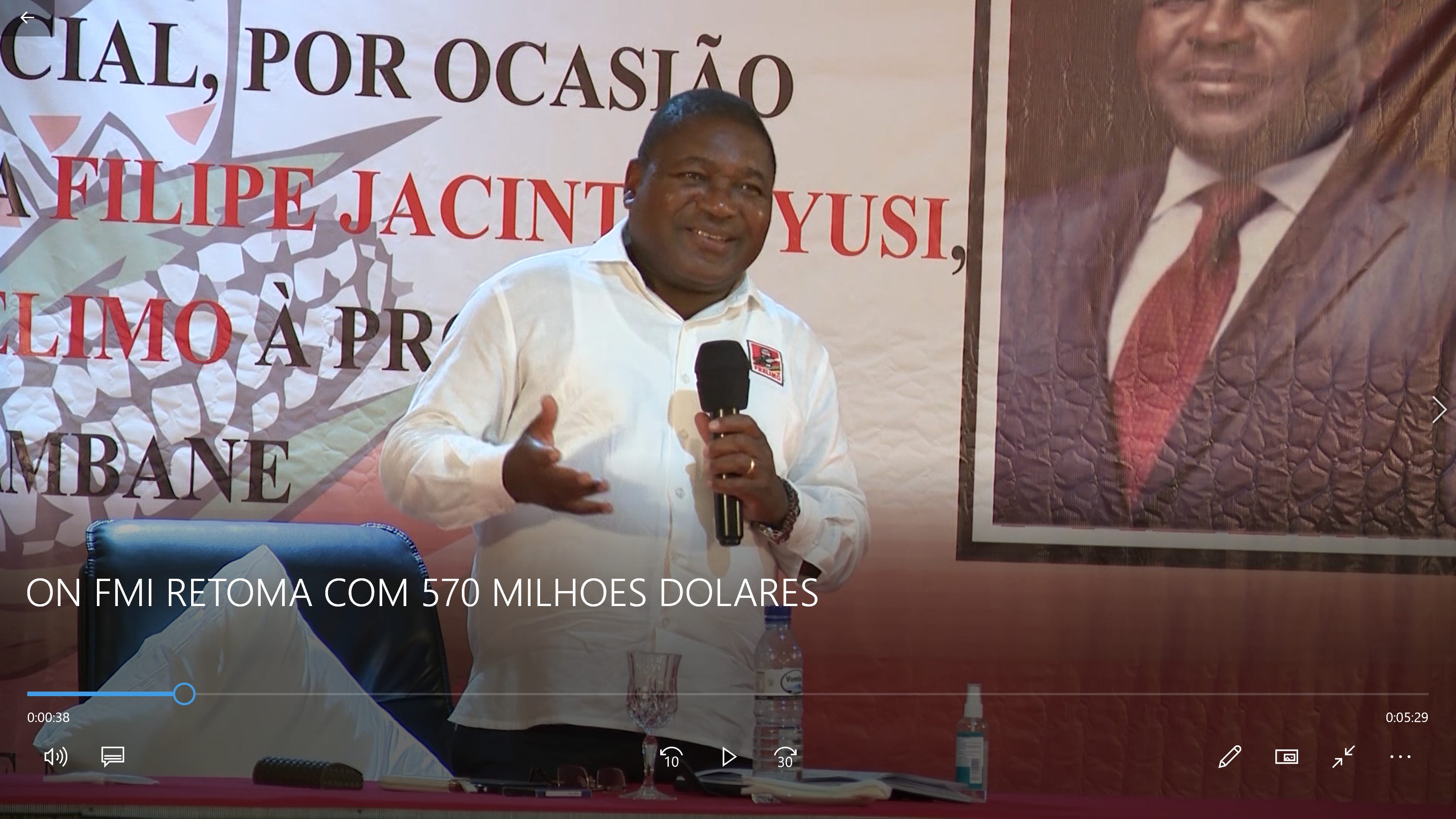 Then, we turned to Cabo Delgado, where sources have suggested that civil servants may be returning back to Mocímboa da Praia, one of the first towns that was captured by insurgents when the conflict began in 2017. Our correspondent in the north, who prefers to remain anonymous, comments on these claims and casts doubts over their legitimacy.
The new Cabo Ligado weekly report is available here:
Cabo Ligado Weekly - March 2022
We then turned to news that Renamo has announced a "shadow government" to present alternative ideas on the development of Mozambique ahead of the next local elections in 2023 and general elections in 2024. Once again, analysis is provided by journalist Fernando Lima.
Finally we return to the economy, as the annual private sector conference CASP took place in Maputo this week. Businesspeople were in a downbeat mood after the central bank had raised interest rates earlier in the week, given supply constraints domestically and worldwide; but as Fernando explains, there was optimism from the government that the economy is on the right track.
Also this week from Zitamar News:
New gas bottling facility launched as part of mass switching campaign (£)
Sign up to our newsletter at zitamarnews.substack.com, or through our main website www.zitamar.com, to receive this podcast by email, or you can also find us on podcast apps and on Spotify, probably the easiest way of subscribing to the show and making sure you don't miss an episode.
Make sure to share, review and subscribe to the Zitamar Podcast wherever you find it.
Until next week, goodbye.
Comments