Good afternoon. The independent commission set up by the government to examine the question of whether or not to hold district elections, is already feeling pressure from above.
President Nyusi is chairing the Council of Ministers this afternoon, where Zitamar understands an extended mandate for the commission, known by the initials CRED, is on the table. Having been given just 15 days to report back on whether district elections should go ahead, they will now be given longer — and perhaps be asked to opine on other issues.
Members of the commission will be hoping that their mandate remains restricted to questions around decentralisation, at least. One thing they are putting on the table, we understand, is the possibility that district administrators remain appointees of the President — but that the local voting tendency should be taken into account when they are appointed. This happened in the immediate years after the Rome peace accord in 1992, when areas clearly in favour of Renamo were given Renamo administrators.
---
Agenda:
Today: Council of Ministers weekly meeting
Today-tomorrow: President Nyusi visits Sofala province
Tomorrow: Attorney-General Beatriz Buchili presents her annual report to parliament
---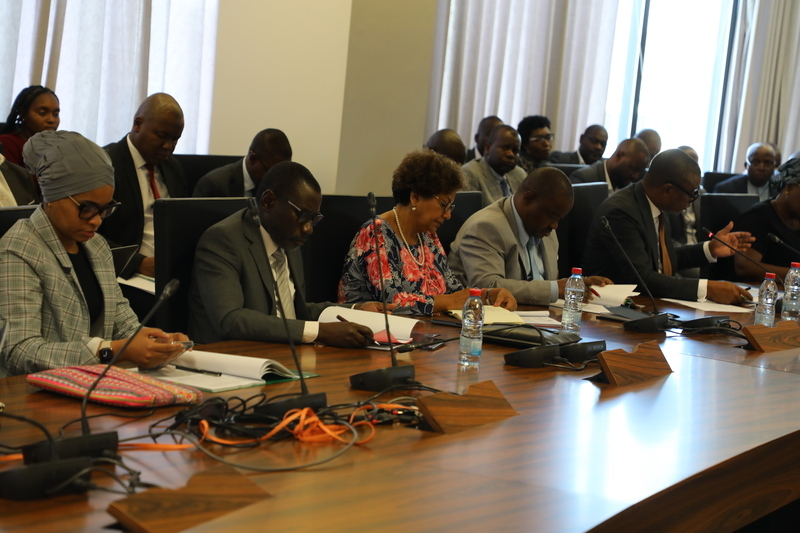 ---
Also in the news:
Law-breaking Chinese timber companies manage to evade Maersk blacklist (Danwatch)
Airline hired to revive LAM starts its operations today
Government has 56.5% shortfall for Cabo Delgado reconstruction
Maragra sugar company to lay off staff and mothball plant
Law-breaking Chinese timber companies manage to evade Maersk blacklist (Danwatch)
Danish shipping company Maersk took cargoes from Chinese timber companies in 2021 that it had already blacklisted, as it was carrying them on behalf of another company, Danish investigative journalism outfit Danwatch has revealed. Maersk said there was currently no way of getting around this situation as EU law prevents it from sharing its blacklists with other companies. However some industry-wide solution may be possible, the company said. The alternative might be to stop timber exports from Mozambique altogether, which Maersk said would be impractical and unfair.
Danwatch is continuing the investigation initiated in conjunction with Zitamar earlier this year (see below). They have uncovered a tricky situation for Maersk, as clearly it would be wrong to throw out the baby with the bathwater. But journalism that exposes these contradictions and wrongdoing can be an important incentive for industries to come up with solutions to such issues.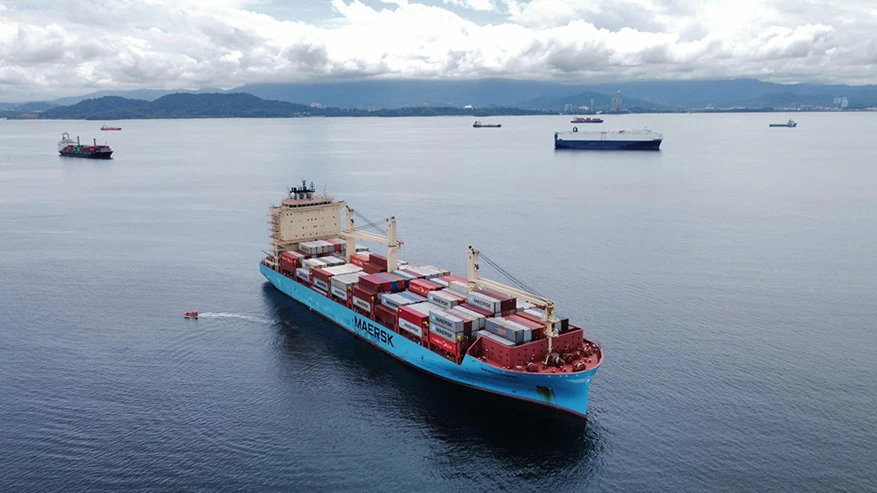 Airline hired to revive LAM starts work today (Noticias)
The South African civil aviation company Fly Modern Ark, selected to help revitalise Mozambican state-owned airline LAM, formally starts its operations today, after the team was presented on Thursday to LAM managers by transport minister Mateus Magala. The number of aircraft that Fly Modern Ark will allocate to operations in Mozambique will depend on an assessment of needs and the capacity that LAM has, Magala said, adding that reducing ticket prices was one of the objectives of LAM's new strategy.
Bad press has surrounded Modern Ark's entrance into LAM. The Mozambican executives will not admit publicly that the fleet is in desperate need of more planes, and that LAM cannot pay cash up front since there is no cash in the company. They are also working with the government on taxes imposed on each ticket, which makes fares expensive. But those fares do need to be paid — something that some government structures and the Frelimo party seem not to have understood for many years.
Government has 56.5% shortfall for Cabo Delgado reconstruction (Carta de Moçambique)
The government has so far managed to mobilise only $131.2m of the $301m that it needs to implement its reconstruction plan for Cabo Delgado, to restore infrastructure for the safe return of the population affected by the insurgency. Figures released last week by the spokesperson for the council of ministers, Filimao Suaze, show that $100m was provided by the World Bank, $20.6m from the United Nations Development Programme, $10.5m from the government budget and $200,000 from TotalEnergies. The plan was launched in 2021 with a duration of three years.
The government failed to get agreement from the western donor community for its overarching PRDIN strategy, and now inevitably these projects are happening in a piecemeal fashion.
Maragra sugar company to lay off staff and mothball plant (Rádio Moçambique)
More than half of the 580 permanent workers of the Maragra sugar company in Manhiça district, Maputo province, may be laid off in the next few days, following a plan to restructure the workforce and possibly to close the company, after the damage caused by heavy rains in February. Around 95% of the sugarcane was lost and there is estimated damage of $30m to equipment, said the company's director, Filipe Raposo.
According to a source at Maragra, the company plans to restart production in two years, and until then will reduce its workforce to a skeleton team or around 100 workers. All workers laid off to the contingencies caused by the floods will receive the indemnities required by law, the source said.
---
Tweet of the Day
Comments