NOTICE: The half-price introductory offer for the Angola Economic & Political Risk Briefing ends tomorrow. Subscribe today to take advantage and get updates, analysis, and forecasts on Angola's economic and political developments, twice a week.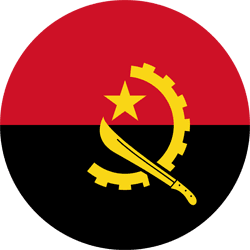 ---
Agenda:
Tomorrow: Council of Ministers' weekly meeting
---
Follow on Telegram or on our website
Four more deaths from covid-19
All four died in Maputo, where a further 260 cases were confirmed this weekend, out of 351 new cases nationwide
---
The best of the rest:
New Cabo Delgado attacks put Palma on edge (Mediafax, Lusa)
Nyusi satisfied with the progress of Total's gas project (Lusa)
US finance to keep Rovuma LNG from 'falling into Chinese hands' (Devex, press release)
Cabo Delgado town still under terrorist control after a month (Centre for Development and Democracy)
Indian government announces tax exemption on Mozambican imports (Notícias)
Mozambican jailed for trafficking minors (Malawi News Agency)

New Cabo Delgado attacks put Palma on edge (Mediafax, Lusa)
The town of Palma is living in increasing fear after an attack on vehicles driving through Pundanhar, the administrative post inland from Palma on the road towards Mueda, on Saturday. The attack comes after the island of Vamizi was also attacked twice in the last week, according to other reports. Combined with reports of attacks on villages between Palma and Mocímboa da Praia, to the south, Palma — the town closest to the LNG project site at Afungi — is starting to feel encircled, Mediafax reports. A source told Lusa, however, that government forces have taken back control of Awasse, on the main road between Mocímboa da Praia and Mueda.
Nyusi satisfied with the progress of Total's gas project (Lusa)
President Filipe Nyusi, and the head of Total, Patrick Pouyanné, welcomed the progress of the Mozambique LNG project in Cabo Delgado province in northern Mozambique, following a joint meeting in Maputo on Saturday. In a statement following the meeting, the president's office said that Total reaffirmed its commitment to beginning gas production in 2024. The impacts of covid-19, the cutting of communication routes due to bad weather in the province, and the promotion of local content and the setting up of the Integrated Development Agency of the North were discussed during the meeting. The statement made no reference to attacks by armed groups in Cabo Delgado, which for the past three years have claimed 1,000 lives and displaced around 300,000 people. Public transport vehicles were attacked on Saturday, about 50km from the project site, after another attack on Tuesday targeted an island just over 20km away, residents told Lusa.
It is impossible to believe that security issues were not discussed during the meeting, particularly, as Total signed a new security agreement with the Mozambican government on 24 August to ensure the project site remains safe as construction ramps up. The behaviour and conduct of Mozambique's Defense and Security (FDS) in and around the LNG site must also, surely, have been discussed given that, 48 hours before the meeting the FDS had released a statement denying accusations by Amnesty International that they were involved in grave human rights abuses — and more allegations continue to surface (see Tweet of the Day). With the crash in oil and gas prices, it has been a tough year for oil companies across the world this year, and the budgets of all the majors have been slashed. As the Mozambique LNG project has already reached final investment decision and financial close, there are few doubts that the project won't move ahead; the question is whether it will actually be delivered on time and on budget. Very few LNG projects are, even without the climatic, infrastructure and security challenges of operating in Mozambique.
US finance to keep Rovuma LNG from 'falling into Chinese hands' (Devex, press release)
A US development finance agency has agreed to provide financial support for the Rovuma LNG gas project in Cabo Delgado province and the Temane power station and transmission line project. The US International Development Finance Corporation (DFC) agreed on Wednesday to grant $1.5bn of political risk insurance to Rovuma LNG, and a $200m loan to the Temane project, which will help finance a 420MW gas-fired power station and 25km transmission line. Discussing the Rovuma project, DFC's chief executive, Adam Boehler, told Devex: "Our additive nature here was, one, to ensure that jobs are created and it is focused on development, and then also to ensure that it doesn't fall into Chinese hands in terms of controlling the entity". A DFC official said the project was expected to create 6,000 jobs, of which 85% would be in Mozambique. Friends of the Earth US has written to DFC to express concern that the project will only benefit multinational companies and elite Mozambicans, instead of reducing poverty in the country.
US financial support for Rovuma LNG is curious, given that the US Exim Bank pulled out of the project earlier this year. However, it makes more sense if DFC's main role is to stop "Chinese hands" from controlling the project. Lenders and guarantee providers would probably be able to veto any move by Chinese state oil company, CNPC, from increasing its share in the project, as it is rumoured to be planning to do. Eni has long been said to be looking to sell all or part of its stake in Area 4, and several sources have suggested that CNPC is the most likely buyer. Exim Bank has rules requiring it to seek approval from Congress to finance projects alongside the Chinese government, which may also be connected to why another US federal institution is supporting this project. Exim, however, denies that these rules had anything to do with the decision to withdraw from Rovuma LNG, saying that it did so at the developers' request. As at March this year, the Chinese export insurance provider Sinosure was also in line to provide a loan guarantee for the project.
Cabo Delgado town still under terrorist control after a month (Centre for Development and Democracy)
The civil rights group CDD notes that the town of Mocímboa da Praia in Cabo Delgado province has been under the control of insurgents for one month now. Less than a year ago, Mocímboa was one of the busiest towns in the region. Due to its location, local districts used it to obtain goods and services, workers on the province's gas projects used it as a layover or transport hub, and ships stopped off there between the provincial capital Pemba and Palma, the site of the gas projects. On 12 August, terrorists took control of the town after intense fighting with marines. The town has been deserted, pillaged and destroyed, CDD says. The Mozambican military tried to regain control of it, but it was ambushed in Awasse, 40km away, suffering many casualties. The loss of Mocímboa means that traffic for the gas projects, as well as for local goods and people, has had to be diverted to alternative dirt roads, slowing down travel. The terrorists have been intensifying their attacks in the region, forcing 300,000 people to seek refuge elsewhere in the province and in nearby provinces.
Although the notion of 'control' of Mocímboa da Praia is contested, the insurgents have at the very least prevented the government from retaking proper control of the town and port — something few observers would have predicted a month ago. Moreover, the threat of the insurgency appears to be spreading to Palma (see above) — and offshore, with increasing attacks on islands. Afungi itself is presumably still well protected, but the war does not seem to be going well for the government at the moment.
Indian government announces tax exemption on Mozambican imports (Notícias)
The Indian government has just announced a tax exemption that will apply to almost all Mozambican products entering the country, as part of recent measures it has adopted in order to create more business opportunities in Mozambique. The exemption will not apply to tobacco and alcoholic drinks. The move was communicated last week in Maputo by the Indian high commissioner in Mozambique, Rajeev Kumar, who also announced a waiver on business and work visas, allowing Mozambicans to travel to India to explore business or work opportunities without having to pay visa fees. "We also have many international trade fairs geared to business in India, where we pay for airfares and accommodation if Mozambican business people are interested in visiting them," said Kumar.
Mozambican jailed for trafficking minors (Malawi News Agency)
A Mozambican man was sentenced to 12 years' imprisonment by a Malawian court on Friday for attempting to traffic minors from Malawi into Mozambique. Jafali Pedro was stopped by police on 27 August at the Mkanje border crossing point, in the company of four Malawian teenagers. Pedro told police officers that he was taking them to their relatives in Mozambique; however, when the officers interviewed the teenagers, they said they were going to work on Pedro's farm. Trafficking is common along the Mozambique-Malawi border, assistant superintendent Josephine Chigawa of the Malawian police said. "Traffickers use manipulation and other means to lure the young ones into dubious deals which threaten their future, hence the need for stiff sentence[s] to deter others from committing similar offence[s]," she told the court.
---
Tweet of the Day
Comments