Cabo Ligado Weekly: 25-31 October
Civilians accuse Mozambican forces of killing at least 10 fishermen and one farmer
Tanzanian military deny 20 October Kilimahewa insurgent attack took place
Military escort convoy starts transporting goods from Mueda to Palma via Mocímboa da Praia
---
Today's headlines:
Four ways Mozambique is adapting to the climate crisis (The New Humanitarian)
While Mozambique has implemented some new initiatives to help prevent the worst effects of climate-related disasters — such as improved early warning systems and flood defence projects in Beira — more planning, funding and action is needed. Almost 500,000 people were affected by Cyclone Eloise, which damaged and destroyed over 56,000 homes in January. Aid groups told The New Humanitarian that this reversed much of the "hard-won progress" they had made since Cyclone Idai hit central Mozambique in 2019, and underscored just how much infrastructure still needed to be repaired. While several government agencies now work on climate initiatives, coordination has proved challenging over the years. As the new cyclone season gets underway this month, The New Humanitarian looks at which measures work, and which have been less effective in helping Mozambicans deal with the climate crisis.
Like most leaders of developing countries, Mozambique's prime minister Carlos Agostino do Rosário is attending the UN Climate Change Summit in Glasgow to petition rich countries to do more to help Mozambique adapt to climate change. The country is the fifth most-affected by extreme weather in the world over the past two decades, according to the 2021 Global Climate Risk Index.
Renewables are the best route to development in Mozambique, not gas, says JA! (CNN)
Former UK prime minister Tony Blair's recent op-ed stressing the importance of gas to Mozambique's development is "factually incorrect and perpetuates neo-colonialism," Justiça Ambiental/Friends of the Earth Mozambique, and Friends of the Earth England, Wales and Northern Ireland have said in response to the article. Even though no gas has yet been extracted from the Rovuma Basin, "the industry has caused irreversible devastation to already poor communities", they write. The 550 families who have been displaced as a result of the project have been given inadequate compensation and the only jobs created have been menial, unskilled and temporary. This helped fuel the anti-government sentiment that led to the conflict in Cabo Delgado — a conflict which has produced 800,000 refugees, they add. There is no guarantee that the gas will bring electricity to the 70% of Mozambicans who do not have it. Most of it will be exported abroad. "Developing countries like Mozambique need to move past fossil fuels and develop their abundant renewable resources, supported by the climate finance that developed countries have already committed to provide. That is the true development imperative and would be true climate justice," they say.
Senior Exxon executive visits Maputo (Lusa)
ExxonMobil's head of upstream oil and gas is in Maputo on Thursday and Friday to meet Mozambican government officials, who will possibly include president Filipe Nyusi. The meetings follow a report that members of the company's board have been pushing to drop the Mozambique project — an idea that Exxon CEO Darren Woods dismissed last week. "I wouldn't put a lot of faith in those rumours," he said, adding that "we continue to be committed to [the Mozambique project]."
The Exxon delegation will launch an entrepreneurial development centre in Maputo for the Area 4 project.
Mozambique wants to generate 62% of its power from renewables by 2030 (O País, VOA)
Mozambique aims to generate 62% of its electricity from renewable resources, such as hydroelectric, solar and wind, by 2030, Mozambican prime minister Carlos Agostinho do Rosário said at the UN climate summit in Glasgow on Tuesday. However, he said that gas, despite being a fossil fuel, would play a crucial role in the country's transition to clean energy. Rosário called for more financial resources, the relaxation of criteria for accessing them, and the transfer of technology, in order to help Mozambique mitigate against and adapt to the climate crisis. "Mozambique alone, like other developing countries, will not be able to have the necessary resources to finance structural actions to face the impacts of climate change," he said.
Mozambique doesn't just want to use gas for domestic power generation, but is still strongly committed to becoming a major gas exporter, too. Carlos Zacarias, the head of state petroleum regulator, INP, told a webinar in Maputo on Tuesday that LNG exports were crucial to boost the national economy. Gas "will be the most-used source in the production of electricity and other petrochemical products during the energy transition in Mozambique, Africa and the global market," he said.The government has still not publicly acknowledged that the energy transition means that the gas projects could lose, rather than make money, making them an increasingly risky bet.
SADC forces should ask the EU for funds, says Portugal's defense minister (O País)
SADC forces could formally request funds from the European Union to continue operations in Cabo Delgado province, Portugal's national defense minister José Gomes Cravinho said during a visit to Mozambique. This follows the announcement of an extension to the stay of SADC forces in northern Mozambique to contain the insurgency. Cravinho said that so far there have been "informal talks" about the matter but no formalised request has yet been made. The minister stressed that Portugal is "always willing to help" and could help mobilise support within the European Union and the country itself. Proof of this commitment is seen in Portugal's dominance of the EU military training mission launched on Wednesday — half of the mission's contingent is from Portugal. Talks of setting up a European peace support mechanism are continuing, Cravinho said.
World Food Programme cuts rations to make them last until May (Lusa)
Almost one million people in the northern provinces of Mozambique will need food and humanitarian support until the next harvest season arrives in May, according to a report from Famine Early Warning Network. The report states that "humanitarian food assistance needs will likely remain high" for internally displaced people and their families in Cabo Delgado, Nampula, and Niassa provinces. However, with very limited resources, the World Food Programme (WFP) will have to make cuts in the rations to make the aid last longer. Because of underfunding,WFP plans to provide rations every six months that represent just 39% of daily calorie intake. The report notes that, despite advances by the forces in containing the insurgency, most households are not expected to return to their home until the end of the next cyclonic rainy season running through April.
Chang's adviser admits to "hidden-debts" contracts (DW, Rádio Moçambique)
Former Ematum administrator and adviser to former minister Manuel Chang, Henriques Gamito, admitted to signing supply and financing contracts with Abu Dhabi Mar, as part of the so-called "hidden-debts" scandal. The contracts were worth more than $780m for the construction of vessels, but he did not know that this contract "would have passed other scrutiny". Gamito said he entered into the project ordered by the finance minister and he signed the contracts "in good faith". Gamito said he did not receive any bribes in the process and never suspected the case would ever reach the courts. Gamito also said that it was the former director of economic intelligence, António Carlos do Rosário, who made the external contracting for financing and supplying Ematum secret. According to Gamito, Rosário received monthly salaries of MZN180,000 ($2,820) from Ematum.
---
Announcements
Agriterra announced its audited annual results for the year ended 31 March 2021. The company said that "FY2021 was a challenging year for Mozambique," considering covid-19, weather events, security concerns, and the depreciation of the metical. Despite the challenges, Agriterra's grain division performed better than the previous financial year, with sales exceeding the FY2020 volumes by more than 5,000 tonnes; however, its beef division, Mozbife, recorded sales volumes that were 19% below the previous year. The snacks division, launched in December 2020, "has already gained traction in the market," the company notes (see here)
Sasol announced the launch of the Energy Council of South Africa. The initiative is led by CEOs from Anglo American, Central Energy Fund (CEF), Eskom, Exxaro, Industrial Development Corporation of South Africa (IDC), Sasol, TotalEnergies South Africa and Naamsa, who will serve on the interim board (see here)
Kibo Energy raised £860,000 ($1.17m) primarily to further develop the Company's energy portfolio, most notably the company's waste-to-energy projects (see here)
---
Infographic of the Day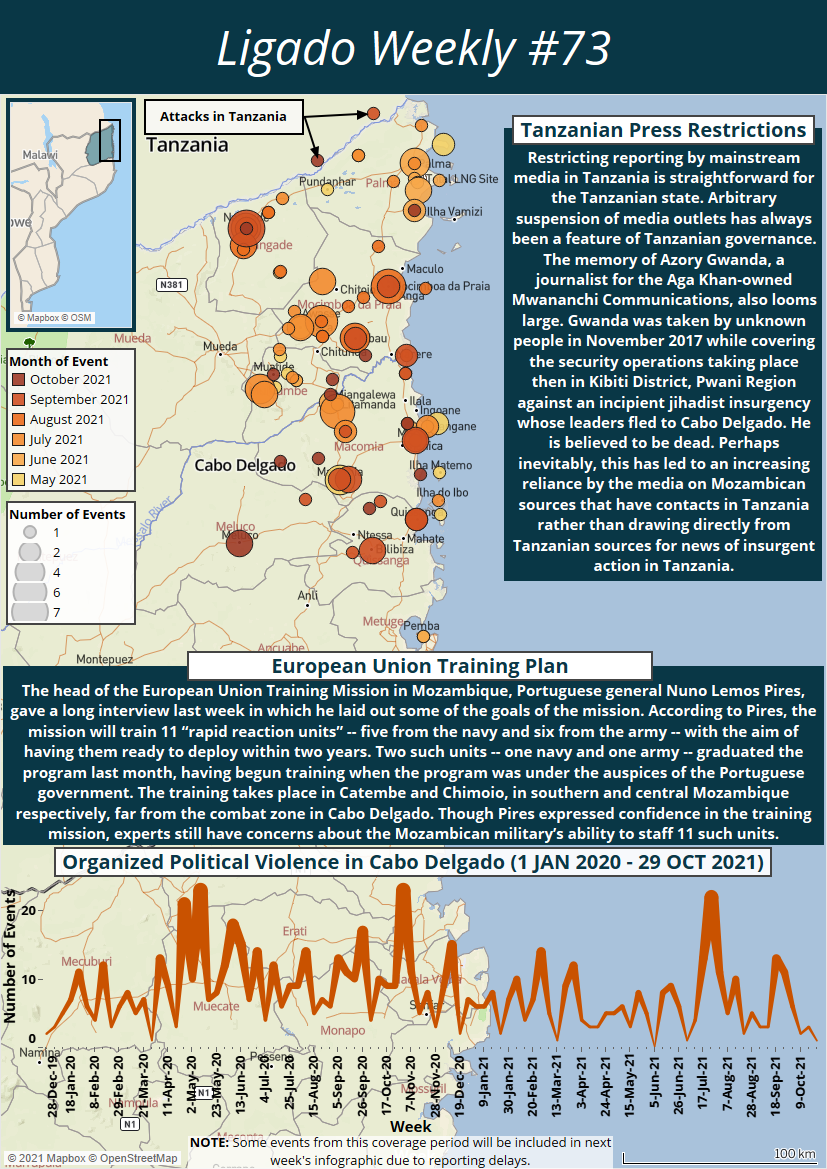 Comments