Good afternoon. The clamour to extend the voter registration period is getting louder, with less than half of voters registering to vote in this year's municipal elections in the first half of the registration period. Meanwhile, irregularities in the process keep being reported — leading observers to describe it as the worst electoral registration campaign ever.
Leader article continues below for Pro subscribers. Subscribers to the Zitamar News tier can read the full leader article here.
---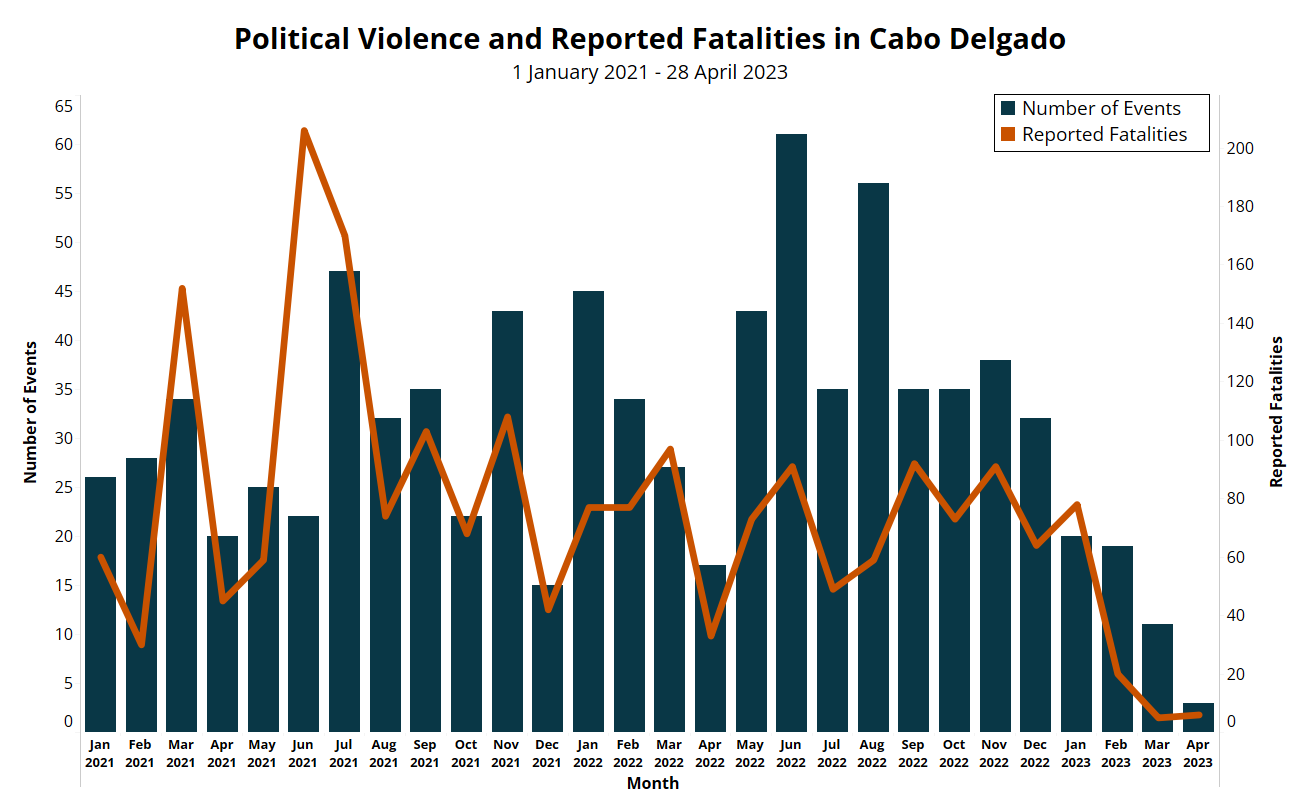 A look back at the last four months in Cabo Delgado reveals a significant fall in violent events, though the insurgent threat remains
---
The most egregious offences appear to have taken place in Beira, where the CNE, which oversees the electoral process, suspended the local head of the electoral administration, STAE, and his supervisors. But the suspension has yet to take effect, as STAE claims it cannot obey CNE orders without taking further legal advice.
Meanwhile, the CIP bulletin monitoring the process has raised the alarm again over the province of Gaza, where many 'ghost voters' were apparently registered four years ago. The province ended up with 300,000 more voters than it contains adult citizens.