Good afternoon. The Mozambique National Meteorological Institute's report confirming that this winter was the hottest since the 1980s reminds us that despite being almost carbon negative, Mozambique cannot escape the effects of climate change. Indeed, Mozambique is the world's most vulnerable country to extreme weather, according to the Global Climate Risk Index.
---
---
Mozambique's unenviable position is largely due to its 2,600km coastline which exposes the length of the country to floods and cyclones tearing across the Indian ocean, as well as rising sea levels. At the end of February, Cyclone Freddy struck Inhambane province before circling back two weeks later to deliver a devastating blow to Zambezia province, triggering the most severe cholera outbreak in the region in over 20 years. All projections indicate that climate-induced disasters such as these are going to become more common and more intense in the coming years.
The gas-guzzling western nations that have put Southern African countries on the frontline of global warming have a responsibility to provide them with the means to defend themselves from an increasingly hostile climate. Climate mitigation measures must also be coupled with systematic decarbonisation. If not, Mozambique will have to bear the consequences of plenty more warm winters and wet summers ahead.
Enjoy our free selection of highlights from this week's Daily newsletters below. For more original insights, please consider subscribing. Bom fim de semana!
---
Agenda:
Today: Mozambican Medical Association meets to decide whether to extend doctors' strike
---
Also in the news:
Fuel to Malawi transported by rail from Nacala (Notícias)
Meteorologists report warm winter due to climate change (A Verdade)
Fuel to Malawi transported by rail from Nacala (Notícias)
The company Nacala Logistics, which operates a terminal at the northern Mozambican port of Nacala and the railway linking the port to Malawi, has just started sending liquid fuels from Nacala to Malawi by rail. The first operation consisted of 29 tanker wagons containing 1.1m litres of diesel. Previously, fuel was supplied to Malawi by road from the central Mozambican port of Beira, and the Tanzanian city of Dar-es-Salaam. Shipments will now take place six times a month.
Meteorologists report warm winter due to climate change (A Verdade)
The winter that is ending in Mozambique was the hottest in the last four years, according to Mozambique's meteorological institute INAM, which indicates that this is further evidence of climate change. July, the peak of winter in Mozambique, was the hottest since the 1980s and 2023 was the fourth hottest since 2015, according to an Inam study released this week.
---
Week in Review
Monday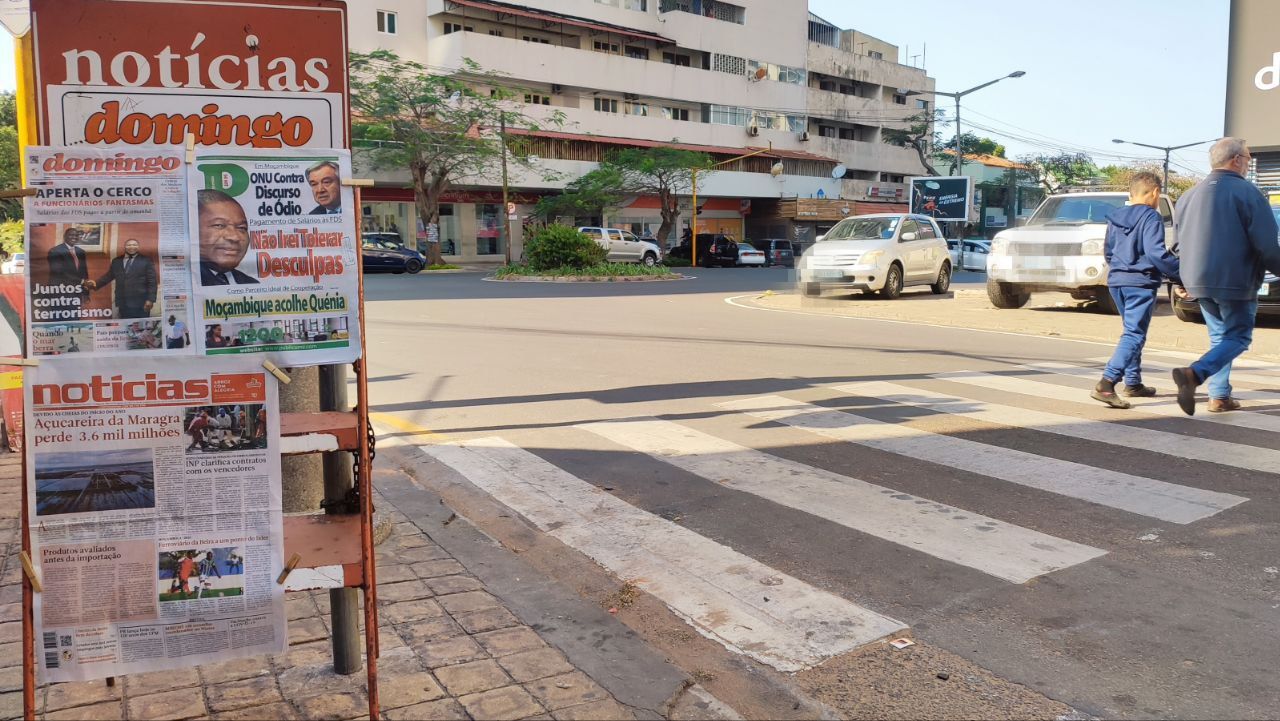 New GDP figures released on Monday showed the economy growing at a healthy rate in the second quarter of this year, matching the rate from the same period last year.
What is growing — and at quite a phenomenal rate in the quarter in question — is mining and other extractive industries. This is not to be sniffed at; as we noted last week, the extractive industries are to some extent keeping the economy running. But the extent to which they are also putting other activities in the shade, suggests Mozambique is falling victim to 'Dutch disease' — where income from primary commodity exports distorts the economy, strengthening the currency and crowding out other, more labour-intensive activities.
Tuesday
Tanzania's Kagera Sugar is buying Tongaat Hulett's sugar plantations not only in Mozambique but also Botswana, Zimbabwe, and South Africa. The company has made no public pronouncement regarding its plans as yet, but it seems reasonable to expect that it will focus investment on those areas of the business which are most profitable. Mozambique's plantations will therefore have to compete for the attention of the new owners.
But the worsening effects of climate change also pose threats to Mozambique's plantations. Both drought and flooding appear to be getting more frequent and more severe in Mozambique, though the other countries of the region are also affected. The Maragra sugar plantation has lost a year or maybe two thanks to flooding earlier this year. A diversified portfolio of plantations across the region thus probably makes good sense for Kagera; but Mozambican growers will remain subject to the whims of the climate.
Wednesday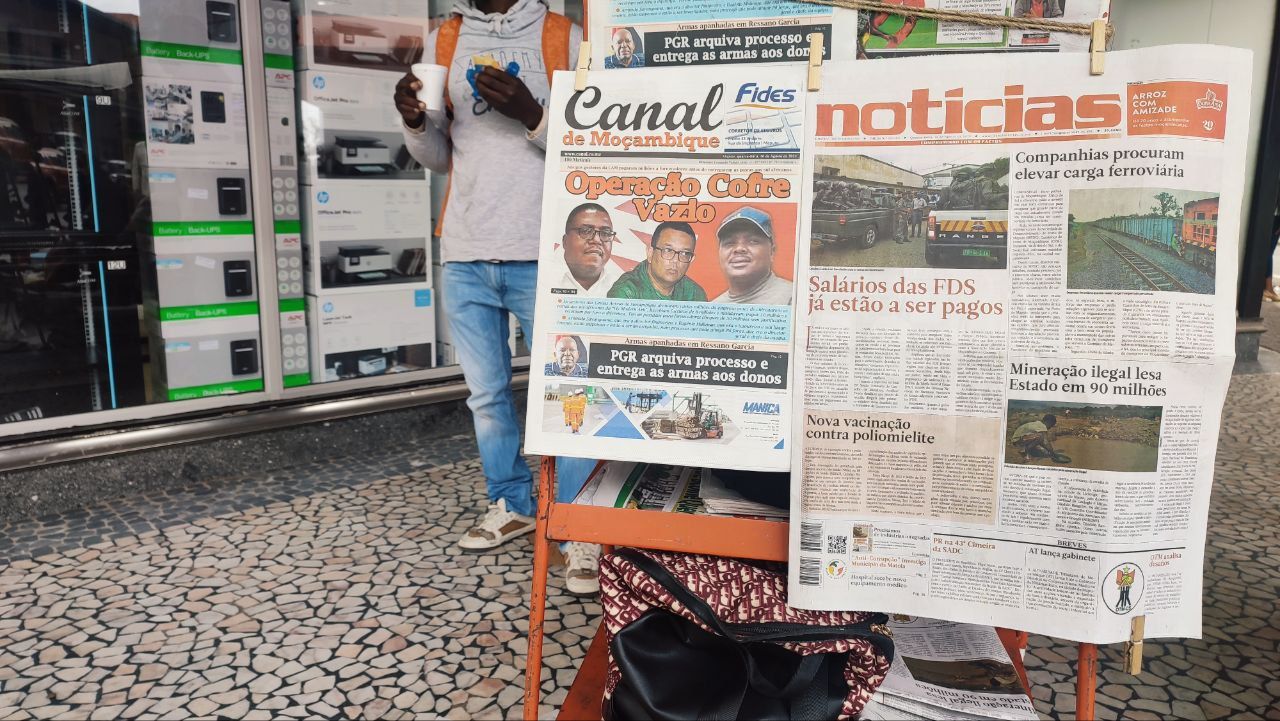 Filipe Nyusi has apparently given up on trying to have a third term (even if some of his supporters have not). But he still has the greatest power in influencing who comes next, which will be ultimately decided by Frelimo's Central Committee in March. Despite challenges including, but not only, the difficult introduction of the TSU salary scale, some things are going Nyusi's way. Macroeconomic indicators are showing positive trends, for example, and the government is hopeful for an announcement in the coming months that work will restart on the Mozambique LNG gas project.
The other big goal on the horizon is municipal elections. A good set of results in October would strengthen Nyusi but also, in particular, his likely pick as the next president, Celso Correia, currently minister of agriculture and also Frelimo's election campaign manager.
But anything less than total dominance in the elections will be easy for Nyusi and Correia's opponents to paint as a disappointment, given that Frelimo already enjoys an unfair advantage. However, total dominance is not what the country needs. A benevolent leadership would allow the opposition a clear path to victory where the electorate demands it; but intra-Frelimo politics create an imperative to win across the board. Mozambique is in for a tense few months ahead.
Thursday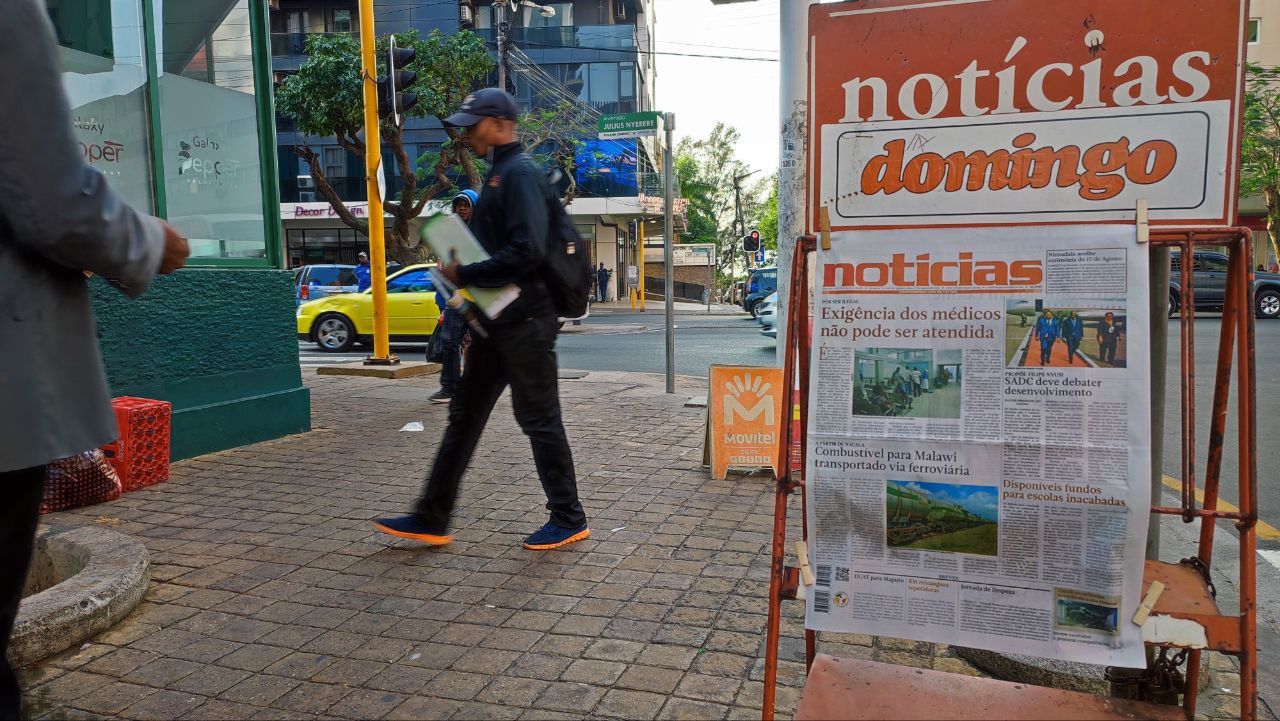 As insurgents move from east to west, the conflict in Cabo Delgado has taken on the characteristics of a game of whack-a-mole – as soon as insurgents are driven from one area, they appear in another. Fighters seem to be saving their strength for carefully planned surprise assaults on weak, exposed security forces positions. These positions are invariably manned by Mozambican soldiers who remain the least effective and disciplined fighting force among the international coalition operating in Cabo Delgado, and the insurgents know it.
Even the supposedly elite, European Union-trained Quick Reaction Force (QRF) has not seemed to have fared well in battle. In July, at least eight of them were killed in an ambush around Cobre on the Macomia coast.
EU military instructors ought to ask themselves if the programme they are delivering is really adding value where it's needed. The training mission's social media proudly boasts of, for example, teaching Mozambican forces to call in close air support - a skill which is unlikely to come in useful in Cabo Delgado, where there are no ground-attack capable aircraft and only limited helicopters.
The heavy casualties Mozambique has suffered in Macomia expose the inadequacies in intelligence gathering and communications that the security forces must work with. Investment in these areas is crucial.
---
Announcements
Altona Rare Earths, a London-registered company prospecting for rare earth elements, which are used in car parts and electronics, reported a record find from drilling at its project site at Monte Muambe, Tete province. The drill hole at so-called Target 4 yielded a find of 76m with 3.4% total rare earth oxides from the surface, a record length and grade for the project. Another hole at Target 3 found 2.7% total rare earth oxides down to 30m. The company is drilling to support the publication of a mineral resource estimate, due in the third quarter of 2023 (see here)
Hidroeléctrica de Cahora Bassa (HCB) announced that it and state-owned electric utility EDM had made $3m available towards the funding of the project office for the Mphanda Nkuwa hydroelectric dam project. The money would be accounted for as the two companies' contribution towards the equity capital of the special purpose company to be set up to deliver the project, and would be refundable until financial close of the project (when all financing is agreed and the funds become available to use) took place, HCB said in a statement.
Comments