Good afternoon, and welcome to our weekly roundup. Before we get into our usual review of the week, editor Tom Bowker kicks off with a look at a story that is leading today's front pages  — apparent corruption at the National Fund for Sustainable Development (FNDS), where contracts worth $19m have been awarded to a company set up by a single shareholder in February this year.
The story first broke in the newspaper Evidencias this week, caused a storm on social media in Mozambique, and has now provoked an investigation by the anti-corruption office, the GCCC, as Notícias reports on its front page today.
Savana has also gone big on the story, which seems on the face of it to finally provide proof of what has long been suspected: that these projects of agriculture minister Celso Correia, funded by hundreds of millions of dollars from the World Bank, are in fact fronts to fund Frelimo and its election campaigns.
But any evidence of corruption is, so far at least, circumstantial at best. As the FNDS pointed out in its response to Savana, the contract awards have been approved by Mozambique's Administrative Court and by the World Bank. And the new company, set up in February, is actually a consortium of international companies with long and suitable track records. The establishment of a Mozambican entity earlier this year was a bureaucratic step in order to allow them to operate in Mozambique.
Terra Vital's contracts are part of a project to help map agricultural land in Mozambique in order to award land use titles — DUATs — to peasant farmers, to safeguard their rights. Perhaps the GCCC will uncover some wrongdoing in the award of this contract. But none has been uncovered so far, as far as we can see.
---
---
Agenda:
Today-Tomorrow: President Nyusi visits Russia, where he will attend the 2nd Russia-Africa Summit and meet President Vladimir Putin
---
Also in the news:
Manoj kidnapper reveals details of gang operation (AIM, STV)
Preparations for LNG restart underway, says Saipem CEO (Reuters)

Manoj kidnapper reveals details of gang operation (AIM, STV)
One of the kidnappers arrested by police earlier this week claimed he was promised a payment of 100,000 rands to guard the kidnapped businessman Manual Manoj, but did not know what the job was when he accepted. He went to a house in Malhampsene, Maputo, where the kidnappers brought the victim. The leader of the gang, was described as a Mozambican citizen living in South Africa, then returned to South Africa, and from there he gave instructions. There were three calls from South Africa every day, and the kidnappers began to collect a ransom from their victim's family. It is not yet known how much ransom money the kidnappers demanded, or how much the family paid. Authorities received a tip-off, leading to the successful rescue. The arrested individual denied knowledge of who ordered the abduction.
Related to the same operation, the police discovered another hideout in the Liberdade neighbourhood of Matola, where one of the kidnappers lived along with two cars used in the kidnapping of Manual Manoj, the businessman.
Preparations for LNG restart underway, says Saipem CEO (Reuters)
Italian energy company Saipem is working to restart TotalEnergies's LNG project in Cabo Delgado province, according to Saipem's CEO Alessandro Puliti. In a post-results conference call Puliti said negotiations with subcontractors are ongoing over additional costs to restart the project, valued at around 3.5 billion euros, but has not provided a timeline for operations to resume. The project was suspended in April 2021 following the attack on Palma by Islamic State-affiliated insurgents.
Saipem announced in February the project could restart in July. Other sources contacted by Zitamar are confident major works will resume in 2024 but, as Saipem has confirmed, preparatory work is already taking place. TotalEnergies has said it will not tolerate significant cost increases, but clearly some prices have changed since 2021.
---
Week in Review
Monday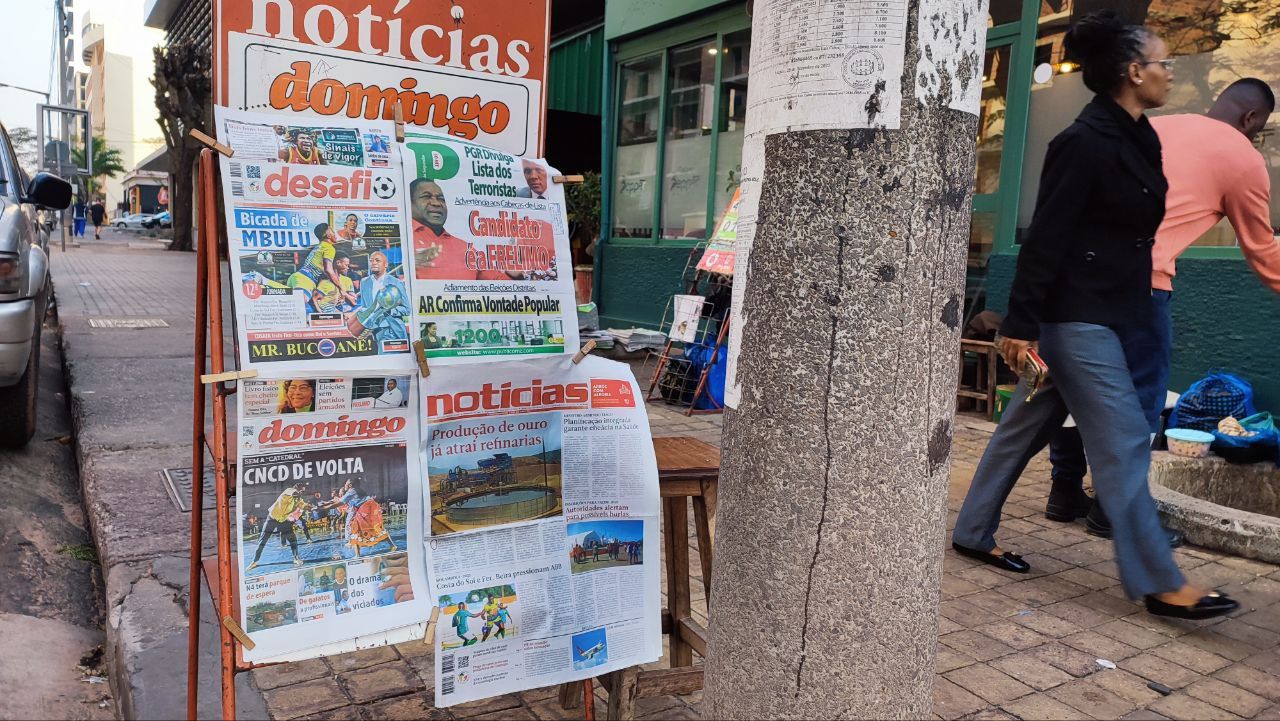 After many years of refusing international police cooperation to deal with this plague, interior minister Armenia Felicidade recently admitted that the country needs external help and expertise to deal with kidnappings. A report in TimesLive suggests that South African authorities have begun cooperating with the Mozambicans, and it seems that some important arrests have been made.
But the gangsters controlling the business are clearly still rich and powerful enough to ensure they can continue to act more or less with impunity, and to buy the police's passivity or even involvement. It's a stain on Mozambique, as well as a nightmare for anyone caught up in it.

Tuesday
The alleged kidnapping kingpin Nini Satar is still getting space in the Mozambican media to put his side of the story — in particular in his pet publication, the weekly newspaper Magazine Independente. On Tuesday, it featured comments from his lawyers claiming Satar, who is serving a lengthy sentence for ordering the murder of journalist Carlos Cardoso in 2000, is the victim of slander in the TimesLive investigation.
If the tables really are turned on Satar and his fellow gangsters, it could arguably be the most positive legacy that the Nyusi presidency leaves behind for Mozambique. But the position of Magazine Independente shows how deep the rot goes. The newspaper is owned by the family of Constantino Bacela, minister in the presidency and one of Nyusi's closest allies. There is clearly much still to do to root out the influence of organised crime in the Mozambican state.

Wednesday
A bureaucratic underground battle is preventing the export of pigeon peas, an important cash crop in Mozambique, to India.
The Indian High Commission in Maputo last week published a statement on its website confirming that there was no quota, limit or import levy on importing pigeon peas. However, the Cereals Institute of Mozambique (ICM), a government body under the Ministry of Industry and Commerce, has imposed a quota of 200.000 tons in the 2023-2024 fiscal period, and requires exporters to bid for a share of the quota. According to ICM, 33 companies bid for the quota out of 45 that were shortlisted.
Exporters are objecting to the quota system, pointing to the lack of restrictions on the Indian side. In the meantime, however, they were surprised by a memo sent by ICM on 15 July dramatically reducing the amounts to be exported by each firm. In some cases the reduction was 85-90%.
The system was exposed to the Ministry of Industry and Commerce and the agriculture ministry, and it was then discontinued. Operators fear that, with the electoral cycle approaching, the quota system would encourage, once again, generous contributions to the Frelimo party, especially in the electoral battleground of Nampula. Frelimo is expected to face stiff opposition in the province where the most important traders for peas, sesame, soybeans and cashew are located.

Thursday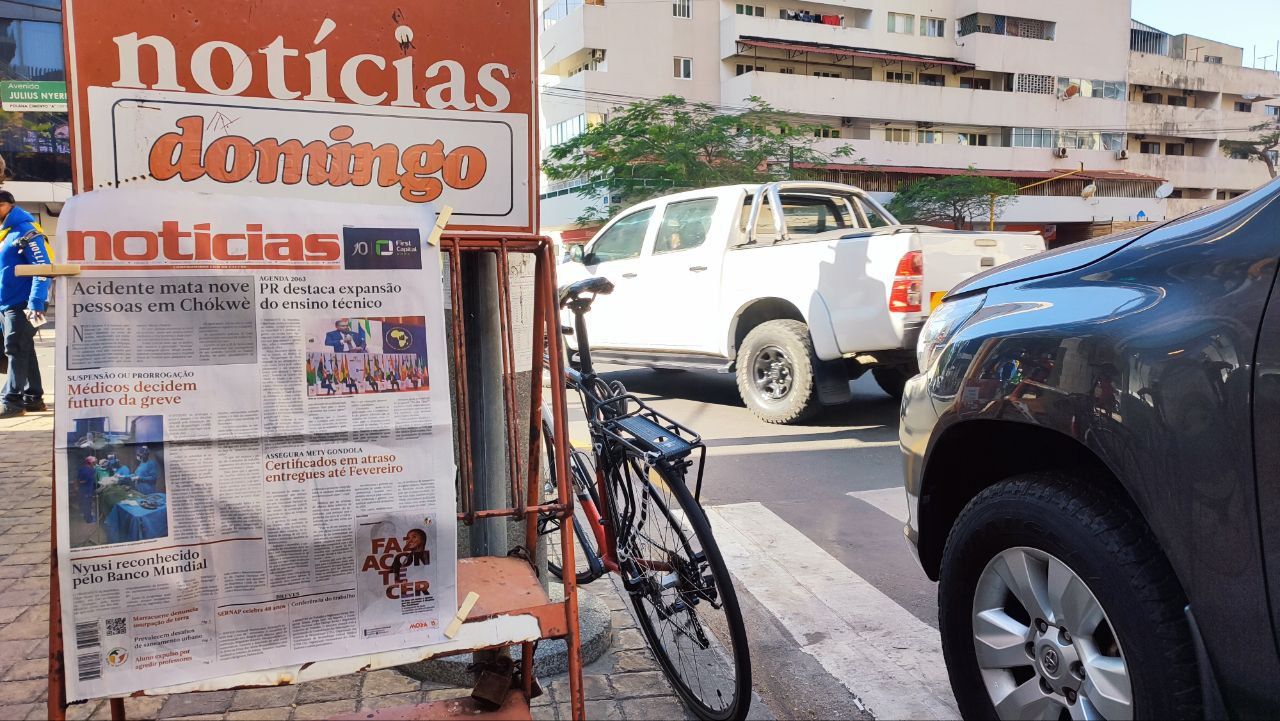 Mozambique will be one of 17 African countries to send its head of state to the Russia-Africa summit this week, less than half of the 43 that attended the first edition of the summit in 2019.
Cooperation between Mozambique and Russia is not particularly significant even compared to fellow BRIC countries China and India. President Nyusi should therefore make it more clear why he is pursuing an alliance with Russia, beyond the traditional explanation of ties forged during the struggle for independence — rather than showing solidarity with Ukraine, while aligning with western powers.
---
---
Announcements
Vodacom Mocambique said yesterday that its rotating position of non-executive chairperson passed from Nuno Quelhas to Lucas Chachine, representing the shareholder Emotel. Chachine was previously chairperson of Vodacom Mocambique between 2015 and 2017.
Comments