Good afternoon. A crowded news week draws to a close. In the last few days we have seen the long-awaited extradition of Manuel Chang to the United States, the news that Southern African Development Community plans to pull out of Cabo Delgado in the next year, and ExxonMobil's announcement that it intends to make a final investment decision on its Rovuma LNG project by 2025.
Today we reported that Chang has pleaded not guilty in New York. Many headlines will surely come out of the trial, but until a verdict is reached it is not too late for him to make a plea bargain with US authorities, which may prevent further information about the 'hidden debts' scandal from coming to light.
Below we attach samples of our analysis of the big headlines of the week, free to read for all our subscribers. We wish you all a pleasant weekend and we will be back on Monday.

---
---
Agenda:
Today: Director-General of the World Health Organisation (WHO), Tedros Ghebreyesus, participates in International Conference on Investment in Health Infrastructures in Maputo
---
Also in the news:
Community radio stations complain of government interference (FORCOM)
Mozambique seeks deeper public sector wage bill cuts under IMF financing deal (press release)
Thousands of police officers go for retraining a month after graduation (Carta de Moçambique)
Community radio stations complain of government interference (FORCOM)
The National Forum of Community Radio (FORCOM) has issued a statement condemning attempts by government institutions to undermine the journalistic independence of its members in recent years. Among other examples, FORCOM highlighted an incident this month in which the education, youth and technology service of the district of Macanga in Tete province allegedly tried to coerce Planalto de Furancungo Community Radio into replacing its management with individuals linked to the government. FORCOM called on the state to refrain from impeding freedom of expression as enshrined in Article 48 of the Constitution of the Republic of Mozambique.
Mozambique seeks deeper public sector wage bill cuts under IMF financing deal (press release)
The Mozambican government plans to cut the public sector wage bill to 10% of GDP by 2028, the International Monetary Fund (IMF) has said as it issued a report on its financial support for the country. The IMF last week approved the release of a second payment of $60.6m under its $456m loan deal approved last year. Reducing the public sector wage bill is one of several performance measures the government has to meet in exchange for release of the money. In its report, the IMF said that the wage bill was projected to decline from 16.4% of GDP in 2022 to 14.6% of GDP in 2023. Separately, the IMF said that it had agreed to relax the amount of foreign currency reserves it expected the Bank of Mozambique to keep from $2.2bn to $2bn, noting that this "reduces the need for further monetary policy tightening".
Some of the IMF's assumptions now look over-optimistic: the report says that it expects the two massive liquefied natural gas projects planned by TotalEnergies and ExxonMobil, of which the first is suspended and the second has not yet been committed, to start producing gas and revenue for the government by 2027 and 2029 respectively. This is not possible if, as reported earlier this week, TotalEnergies does not resume work before 2024, which would push back production to 2028. However, the report acknowledges the possibility that the projects may not go ahead, and notes that the public sector will not be liable for more than $43m of costs for TotalEnergies' project in that event.
Thousands of police officers go for retraining a month after graduation (Carta de Moçambique)
Some 16,000 police officers who graduated in May will undergo 15-day retraining starting next Monday, 17 July, across the country as a way of improving their technical and tactical knowledge. Carta de Mocambique mentions sources as saying that the police officers concerned have serious training gaps, with some not even knowing how to handle a firearm, and that due to the high number of trainees, some officers have not even visited the shooting range. They came out of the 43rd basic course which was one of the shortest in recent years, lasting almost four months as opposed to the usual six to eight months. It was also the course with the highest number of graduates in the country's history, surpassing that of 2022, which had 11,000 young men.
In 2023 there were 15,000 trainees. Under international pressure to reduce the wage bill, the government decided to freeze police recruitment for the next three years.
---
Week in Review

Monday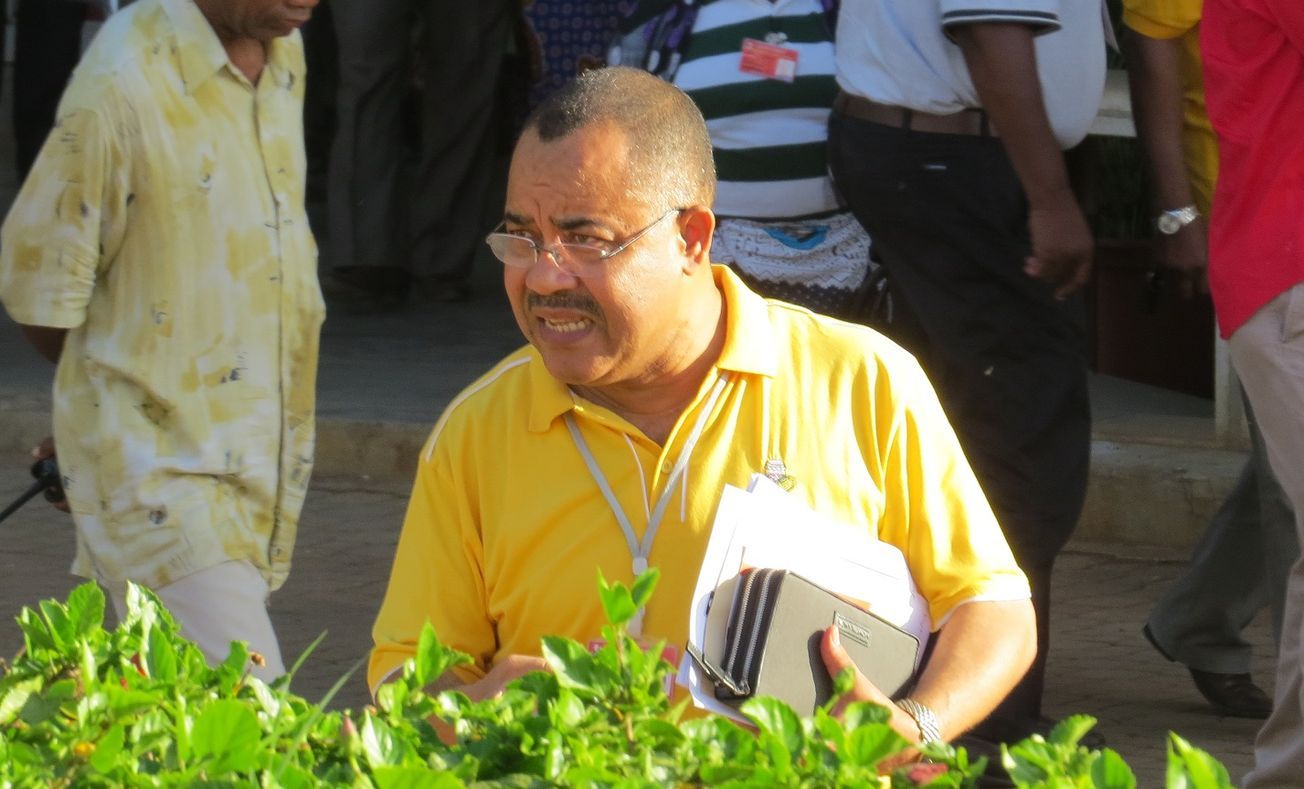 The Attorney General's Office, formally speaking, has done the job it was supposed to perform in arguing for Chang's extradition to Mozambique. Not because Chang was an ex-minister or a member of parliament, but because Mozambican citizens should be tried in their own country for offences committed on its soil. However, the Mozambican authorities only have themselves to blame for having the first ever minister to be extradited abroad since independence. When Chang was arrested at Johannesburg airport in 2019, he was a free man, despite all the evidence available of his involvement in the "hidden debts" corruption case.  In fact, it was the US move against him that finally prompted actions in Maputo that led to the arrest and trial of other prominent participants in the scandal.
Activist groups, it needs to be emphasised, played a critical role when they submitted an eleventh-hour appeal that prevented Chang from being sent back to Mozambique. With the shortcomings and imperfections of Mozambique's democracy, this does not happen frequently in Africa, and that, too, deserves emphasis.
Former president Armando Guebuza, who headed the government at the time, has managed up to now to avoid being drawn into the case. An evident question would be who gave instructions to then-finance minister Manuel Chang to sign the sovereign guarantees for the Credit Suisse loans that enabled the embezzlement to take place. Lawyers in Maputo argue that this question can be avoided if Chang strikes a last-minute deal in New York to cooperate with the US justice system, preventing further information about the "hidden debts" scandal from emerging. This happened with the three Credit Suisse bankers who previously pleaded guilty.
That aside, an important point about the case is the fact that the presence of Chang in the US does not prevent him from being sent back to Maputo for a subsequent trial. But the reverse would be impossible, since Mozambican law does not allow its citizens to be extradited.
Tuesday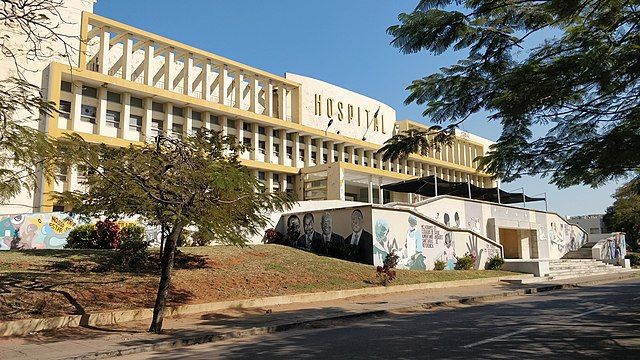 The health ministry and the Mozambican Medical Association have been unable to find common ground to resolve their differences. A little over 2000 medical doctors are demanding better salaries, payment of arrears, compensation for extra hours and clarity about what they will gain under the new salary structure announced last year.

What is still missing is the capacity to enter into dialogue, and the skills and abilities to negotiate and strike deals. It took 16 years and the exhaustion of the country and its people to negotiate peace and recognise that the people being called bandits were also Mozambicans. Not everybody was convinced. The most recent peace deal happened in 2019 and the last Renamo fighters came out of the bush a few weeks ago.

Today, those who protest and defend their rights are denigrated by state-controlled media and in specially created social media groups. According to the government line, there is always some hidden intention and conspiracy behind these grievances. No legitimate claims come from doctors, nurses, teachers or judges. The country is such a paradise that it is impossible to conceive that somebody could be in disagreement with someone else.
Wednesday

Namibian President Hage Geingob confirmed yesterday that the Southern African Development Community (SADC) will extend its military mission in Cabo Delgado province for a third time. This was a foregone conclusion - the current mission was set to expire on 15 July and the South African Treasury has already allocated ZAR850 million to support its deployment in 2023/24.
Absent from Geingob's statement was the more significant news that SADC has committed to conclude its mission by July 2024, with a phased drawdown of troops from December, according to meeting minutes seen by Zitamar News.

This decision should not come as a shock. SADC's political will to fight Mozambique's insurgents was not going to last forever, especially now the community is gearing up to launch another intervention against the M23 rebels in the Democratic Republic of Congo in September – another decision confirmed by Geingob on Tuesday.
The case for continuing to spend blood and treasure in the bush of Cabo Delgado is also less compelling now the insurgency has been much diminished since SADC and Rwanda first put boots on the ground two years ago.

However, a string of insurgent attacks in recent days, one of which claimed the lives of at least eight Mozambican soldiers, demonstrates the fighting is still far from over. Alarmingly, local reports suggest insurgents are amassing forces around the Messalo river, less than 40km from Mocímboa da Praia – the town whose reconstruction since its liberation in August 2021 has been held up as an example of normalisation in the province.
Much can change over a year, but the recent outbreak of violence after months of relative quiet shows the insurgents are happy to lie low in the long grass, waiting patiently for their moment to pounce. The coming months will see a race to train and equip Mozambican forces to a self-reliant standard, as well as address the social and humanitarian needs of the long-suffering population.
Thursday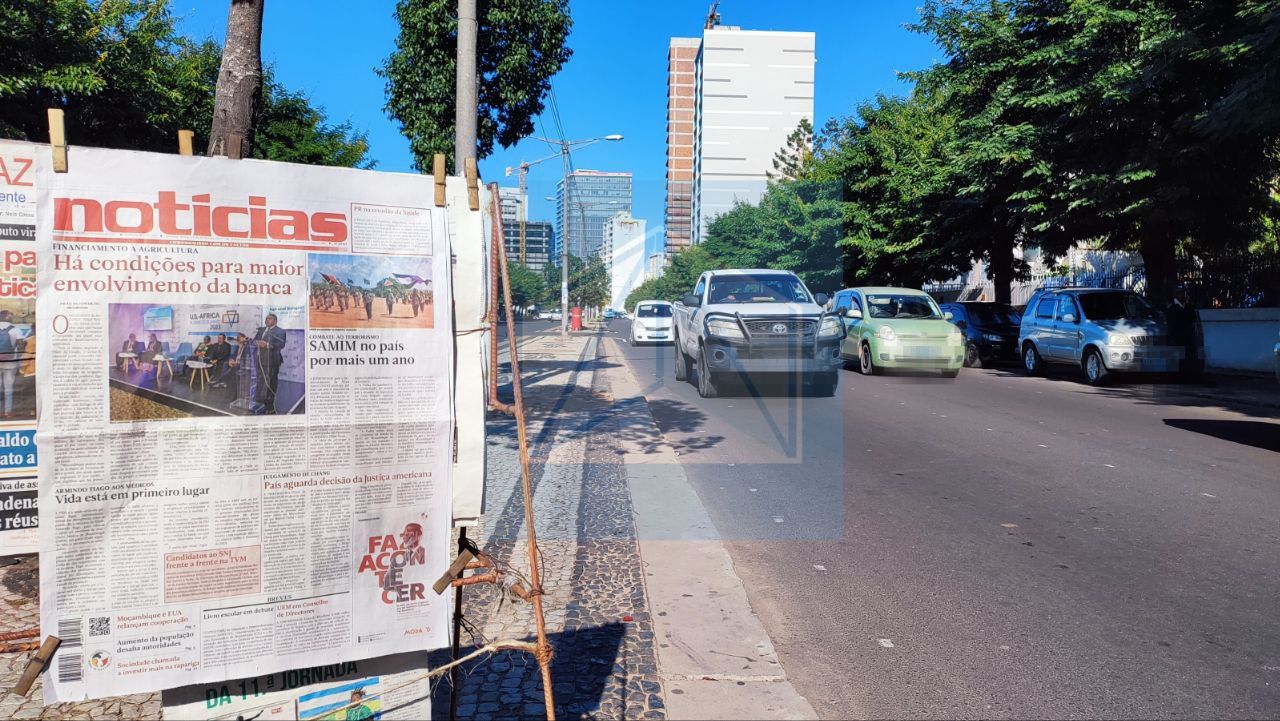 New amenities are important to attract tourists, but the government is also making important improvements to regulations. It removed visa requirements for 28 countries, and the visa process is much easier than in the past. Visas can now be obtained at a border post or requested via email. Police and customs officers have been retrained in order to avoid bad reports from tourists when they return back to their home countries.
However, the government continues to struggle with bad practices in the industry which allow a significant number of operators to run all their operations abroad, including collecting most of the fees in foreign bank accounts and international credit card operations.
Tourism businesses are nervous about the recurrent news about new mining projects along the coast: not only offshore projects in biodiversity paradises like Cabo Delgado, Nampula, Gaza and Inhambane provinces, but also the fever of heavy sands mining projects in areas once considered pristine beaches. They argue that development is important but the government should clear the uncertainty about which areas of the country are to be dedicated to mining and which to tourism.
---
Announcements
The African Development Bank said it had selected a joint venture of Norway's Norconsult and Germany's Dornier Suntrace to carry out financial, technical, and economic feasibilities studies and impact assessments for a proposed floating solar project at the Chicamba dam in Manica province, under the supervision of state-owned electric utility EDM. The winners saw off competition from four other named bidders. The contract, due to last 22 months from 23 June, is worth around $1.1m (see here)
Comments