Good afternoon, to subscribers and non-subscribers alike. Below you will find our new regular Friday feature, the Week in Review; before that, two news stories which are accessible to subscribers only.
The top story is the exclusive news that Mozambique's fuel companies' association has called an emergency meeting to assess how to move forward in the light of the latest decisions of the Bank of Mozambique. Something to watch next week, amid dire predictions of foreign exchange shortages, leading to shortages of fuel and other imports. Stay tuned.
---
---
Agenda:
Today: President Nyusi visits Manica province
Today: Mozambique's largest business association CTA and the Central Bank meet to clarify recent monetary policy measures
---
In the news today:
Portuguese and Zimbabwean citizens arrested in possession of 32 weapons (Lusa)
Thousands of health workers go on strike (Lusa, O País, VOA)
Some 18,000 Mozambican nurses and other health professionals have joined a 25-day strike that started yesterday at the national level against a lack of work material and low salaries, out of some 54,000 professionals in the national health service, the president of the Association of Health Professionals of Mozambique, Anselmo Muchave, told Lusa yesterday. O País reported that many patients were forced to be discharged and others were told to return home without being attended to. Muchave expressed openness to dialogue with the ministry of health, with a view to achieving satisfactory results, after a previous attempt failed because the government did not recognise the association. The health minister, Armindo Tiago, backed down and said yesterday he was open to talks with the group.
Portuguese and Zimbabwean citizens arrested in possession of 32 weapons (Lusa)
A Portuguese and a Zimbabwean were arrested in possession of 32 weapons and ammunition hidden in a rented house in a suburb of Chimoio, Manica province, where they were living, provincial police spokesman Mateus Mindu said yesterday. At issue are 10 "war pistols", nine shotguns, three assault rifles, more than 200 rounds of ammunition including for AKM automatic rifles; bayonets, ten air-pressure guns, and 53 communication radios and bulletproof vests. The police continue to investigate the origin and destination of the material, which is undocumented and entered the country illegally, he added, saying that the possibility of it being supplied to insurgents in Cabo Delgado was also being studied. The list of seized material also includes three blimps and two cameras.
---
The Week in Review

Monday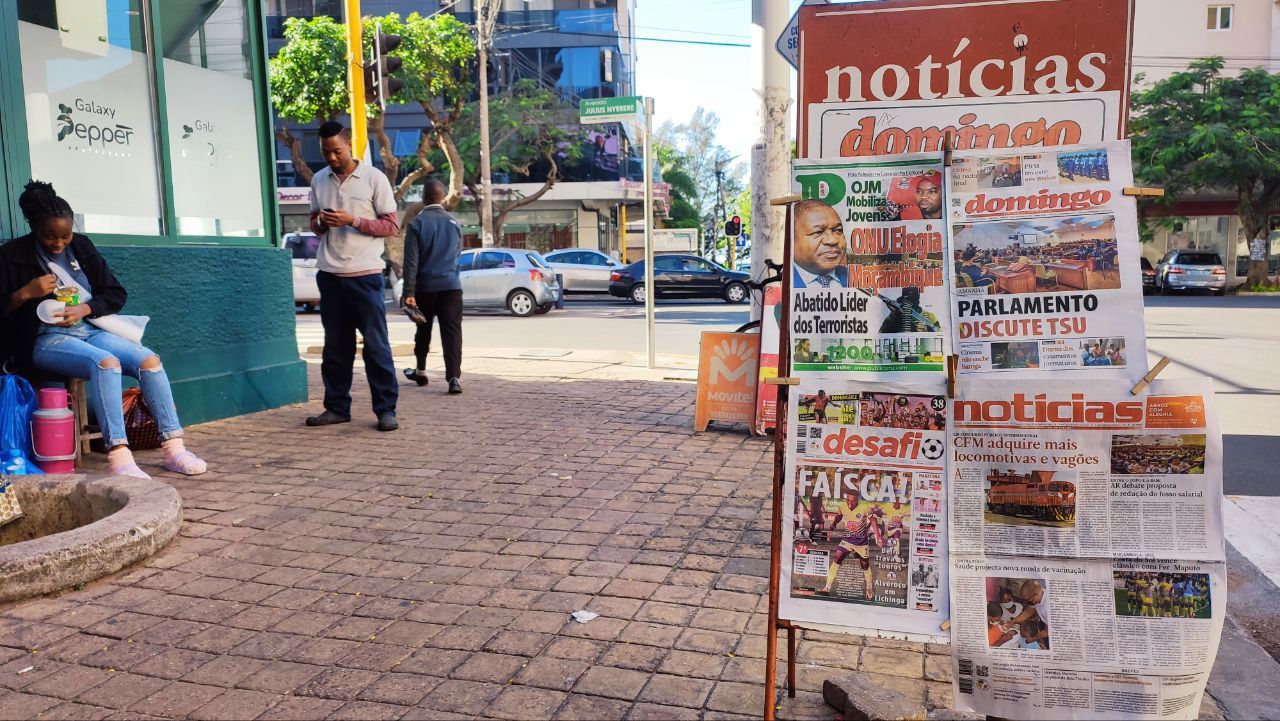 TotalEnergies is gaining a dominant position across Mozambique's energy sector: from pumping fossil gas out of the ground, to liquefying it, reimporting it, and generating power from it; and now generating electricity from hydropower. Total is also a major player in fuel retail, and added to its network of petrol stations last year by buying BP's portfolio. It also runs the fuel import terminals at Matola, Beira and Nacala.
Will Total stop there? Mozambique still dreams of industrial projects to use gas domestically, and last year commissioned Saipem to conduct a feasibility study into building a methanol plant in Mozambique. Few investors would want to do that in Afungi now, given the security situation; but if Total feels secure enough to run its LNG project there, and is running its parallel administration in the area, perhaps it would do so?
Tuesday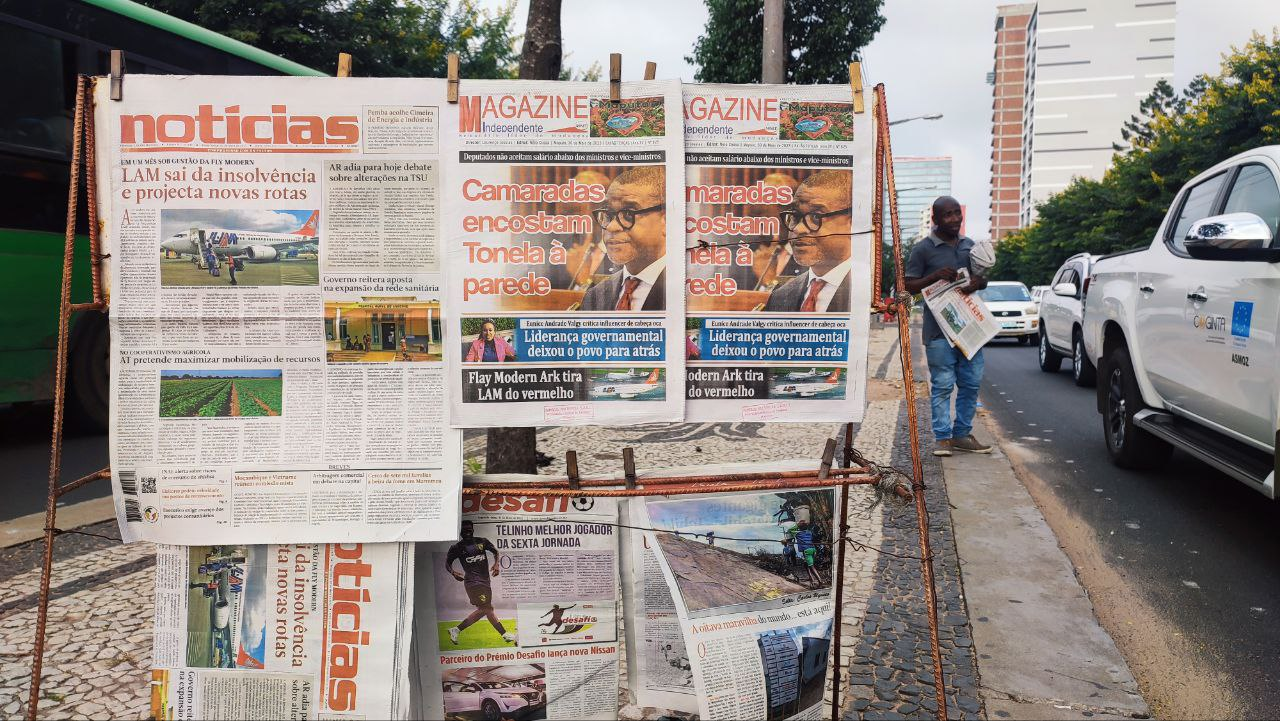 Lest we forget, Mozambique is currently only paying interest on the eurobonds it issued to refinance the ill-advised Ematum deal, and even that is costing $44.9m a year according to a recent report from the finance ministry. In years to come it will need to start paying off the $900m principal too.
But Standard Bank has this week pointed to good news, too, for Mozambique's debt situation. The national oil company, ENH, has put the debt it contracted for its participation in the Rovuma gas projects into special purpose companies, with no recourse to ENH itself or, in turn, the state which owns it. At a stroke, Mozambique's sovereign liability for ENH's debt was cut from almost $3 billion to just $18 million. That $3 billion hasn't gone away, and will still need to be paid out of the profits made by those special purpose companies before any dividends start flowing to the ENH and the state.
Wednesday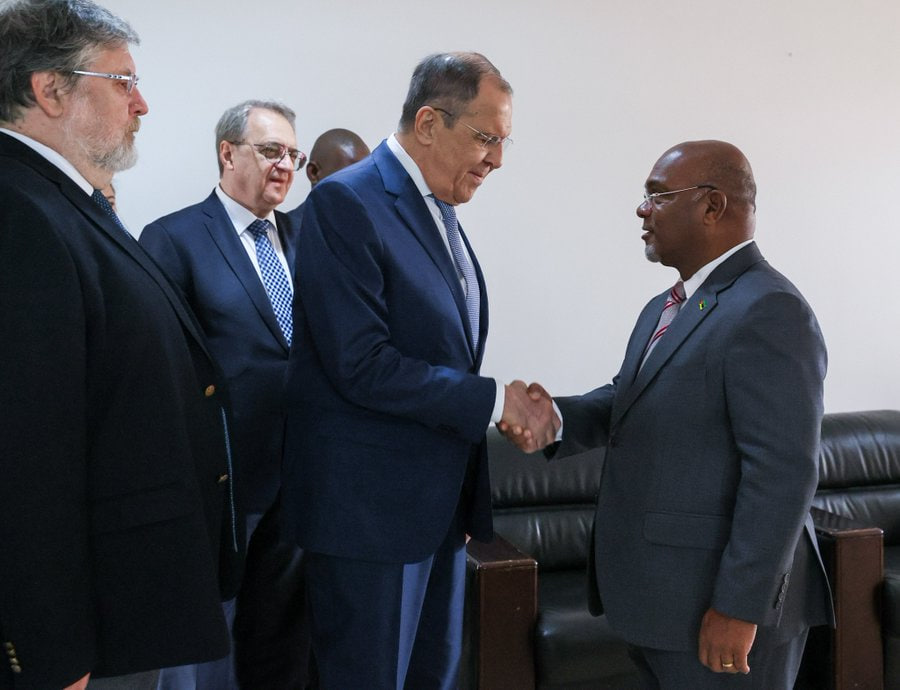 We recently noted the increased number of international VIP visitors to Maputo. One dynamic not mentioned in that piece was Mozambique's non-permanent membership of the UN Security Council.
That is probably one reason at least why the foreign minister of Ukraine stopped by last week — quickly followed by the foreign minister of Russia, today, on his way to South Africa for a meeting of BRICS foreign ministers (Brazil, Russia, India, China, South Africa).
Sergey Lavrov did not meet the Mozambican foreign minister; Veronica Macamo is in Nigeria, where she (like Ukrainian foreign minister Dmytro Kuleba) was attending the inauguration of President Bola Tinubu. Instead, Lavrov was received by public works minister Carlos Mesquita, before making a stop at the Presidency. Mesquita told Lavrov that Mozambique had made the sovereign decision to allow a Ukrainian embassy in Maputo. Probably not what Lavrov wanted to hear.
Thursday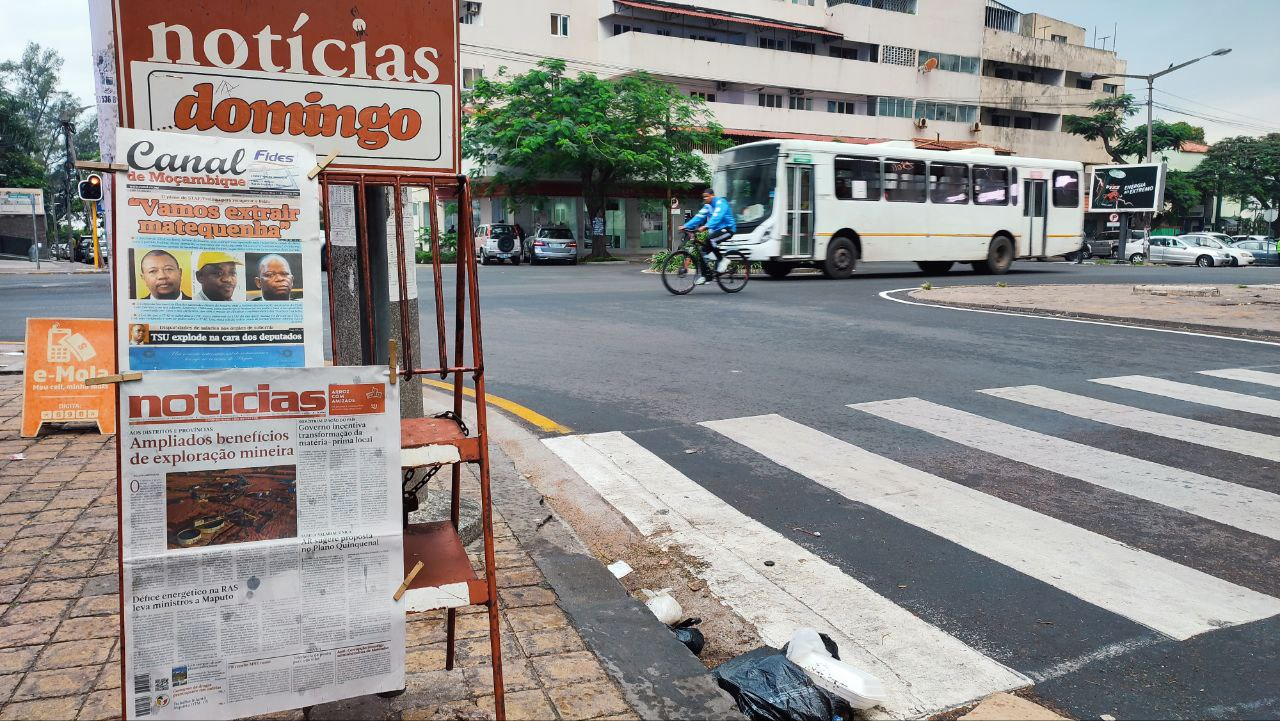 There are serious concerns at the sustainability of Mozambican banks, in light of the Bank of Mozambique's decision to increase reserve requirements.
Commercial banks now have to keep 39% of all deposits in cash at the central bank, an 11 percentage point rise on the 28% requirement until yesterday, and almost four times the level it was until January this year, of 10% of deposits.
The Bank of Mozambique's rules are that the reserve requirement has to be held in cash deposited at the central bank, unremunerated — that is, earning zero interest. So since the start of this year, commercial banks have suffered a four-fold increase in the amount of money that they have to leave idle, earning nothing.
The central bank's move will also suffocate the rest of the economy, by making credit less available and more expensive — but of course that is the stated aim. There is, according to the Bank of Mozambique, simply too much cash sloshing about in Mozambique at the moment, causing "inflationary pressure". We think this needs a rethink.
---
Photo of the Day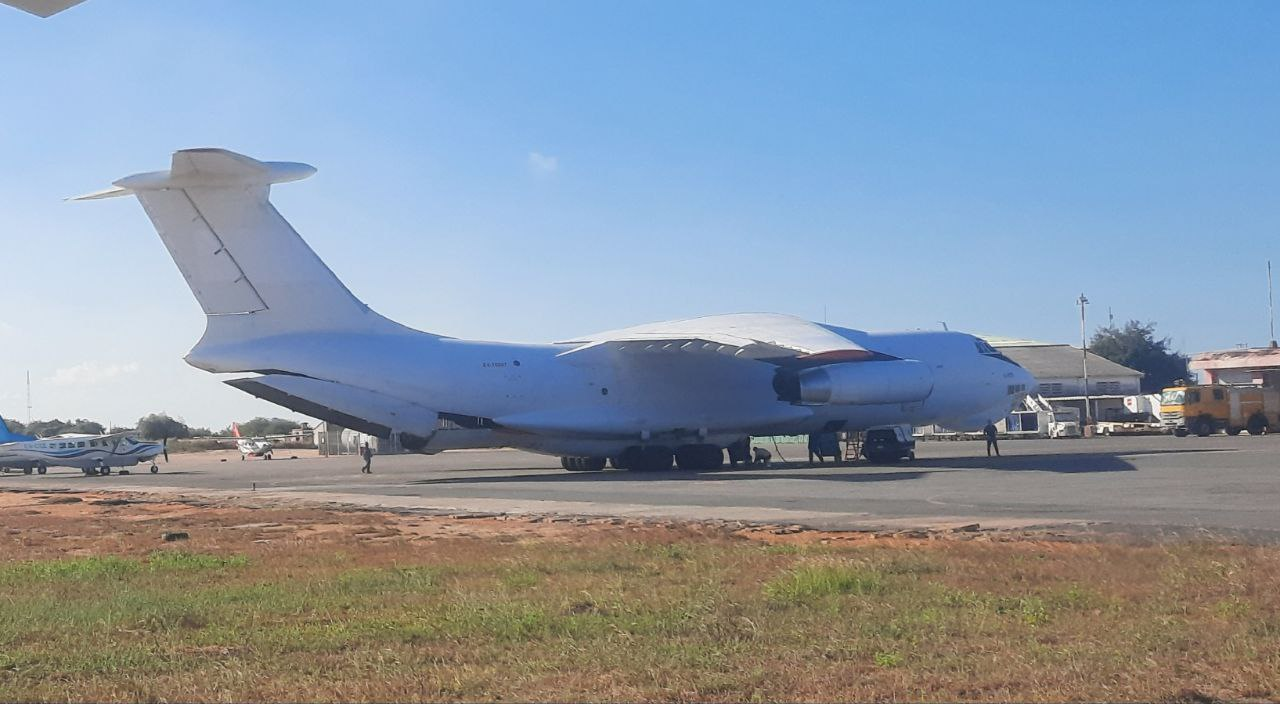 Comments