Good afternoon. In many ways, the prevailing situation in the aftermath of a Mozambican election is all too familiar. Missing results sheets, witness accounts of ballot-stuffing, and talk of the slanted playing field which always favours Frelimo. But this time feels different. The fraud seems to have been on a different scale, and so is the incredulity and anger.
Despite Frelimo's best attempts during the registration period and the staffing of polling stations, when results started to be counted on Wednesday evening, there was delight among opposition parties and their supporters that a historic shift was underway. Results sheets from the cities of Maputo and Matola, in particular, suggested a resounding victory for Renamo — and for the opposition to take the capital and the largest city would be a seismic shift. Similar tremors were happening in smaller places like Vilankulo. "It almost feels like a revolution," one civil society activist in Maputo said on Thursday morning.
But Frelimo activists were telling a different story — one which turned out to have the backing of 'official' results which emerged yesterday and today. The opposition has ended up holding onto just one municipality: the city of Beira, which remains under the control of the MDM. But rather than being based on actual votes, it has been widely rumoured and reported that Frelimo's top brass decided at an emergency meeting that Beira would be 'given' to the opposition, and nothing more. Renamo thus goes from governing seven municipalities, to zero.
The electorate at large is experiencing this as an unprecedented slap in the face — and it is in no mood to stand there and take it. The death of the protest rapper Azagaia in March this year was a serious awakening moment for disaffected urban youth, who marched in large numbers to express a vague but keenly felt dissatisfaction with the direction their country has taken. With these apparently stolen elections, that dissatisfaction has something concrete to focus on. The huge marches that Renamo's Venancio Mondlane has managed to assemble in Maputo over the last few days have taken place to the chant of Azagaia's line "Povo no poder!" — power to the people.
The level of exasperation at the futility of voting is leading some to ask whether it wouldn't be better for Mozambique to simply call off next year's elections, and admit that the country is not a democracy after all. Why bother going to all the effort, and heartache, of elections, when the result is decided behind closed doors by elements in Frelimo? After all, with Mozambique on the cusp of the long-awaited riches from offshore gas exploration, the country doesn't need the approval of western donors — who are anyway likely to get over a turn away from democracy the way they've got over blatantly stolen elections in the past. Democratisation is not their only strategic aim in Mozambique.
But democracy is not a western import that needs benevolent outsiders to implant in Africa. The right of the people to choose who governs them is universal. In the 1960s and 70s Mozambicans fought a long battle for self-determination, and won. They will win again.
---
---
In other news, survivors and families of the victims of the Islamic State-backed insurgent attack on Palma in northern Mozambique in March 2021 filed a criminal complaint in a Paris court on Monday, accusing TotalEnergies of involuntary manslaughter and failing to rescue those in danger.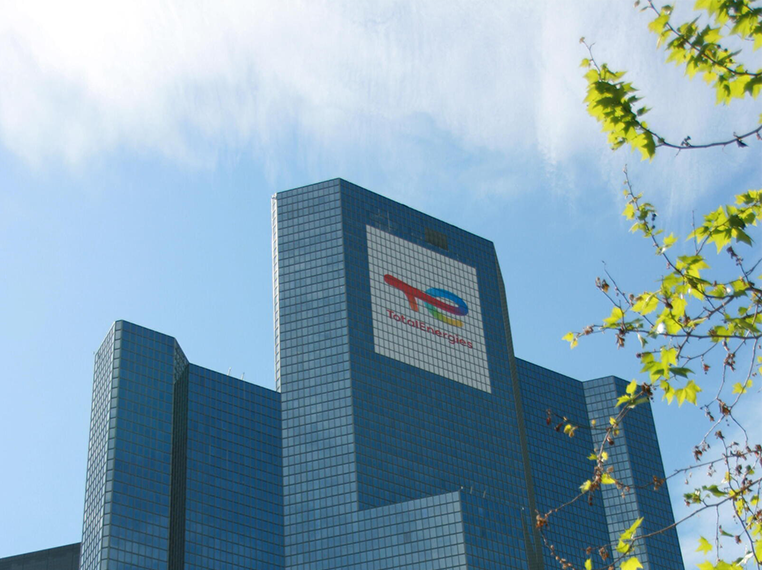 The filing of the criminal complaint coincided with the news that TotalEnergies is quietly resuming work on its multi-billion-dollar liquefied natural gas (LNG) project, known as Mozambique LNG, at the Afungi peninsula in the north of Cabo Delgado province.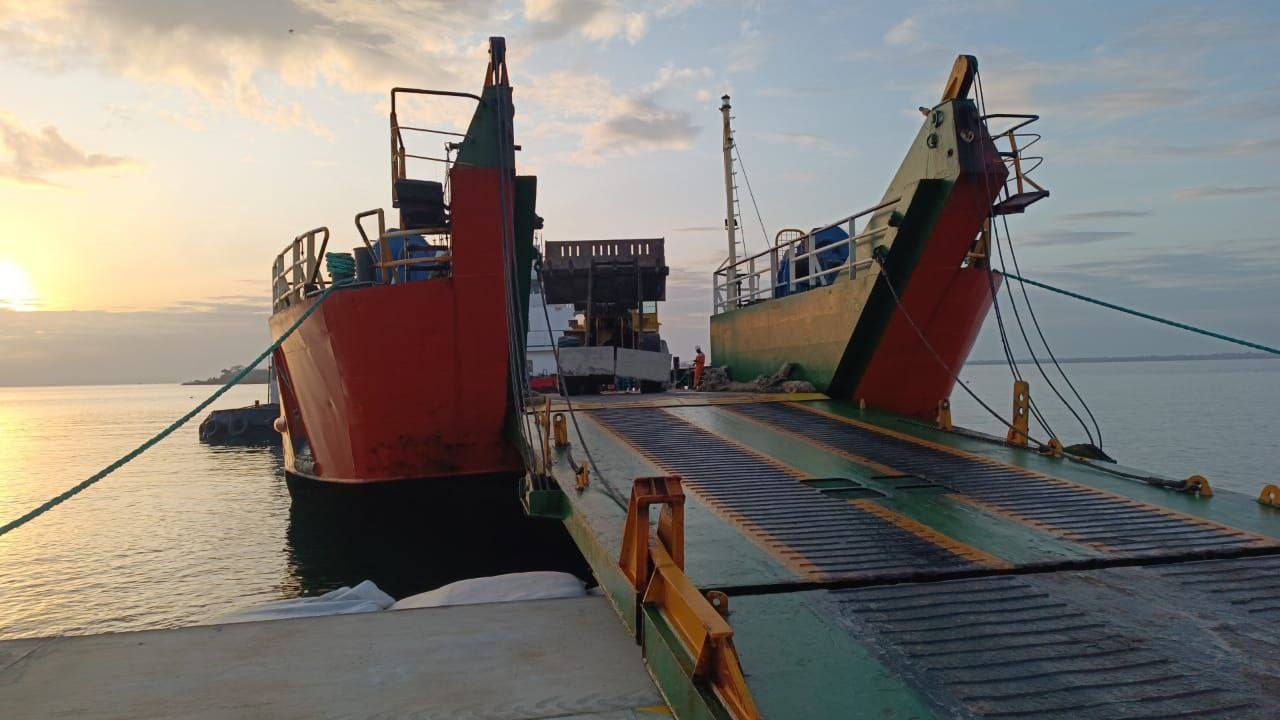 Have a great week ahead.
---
Week in Review
Monday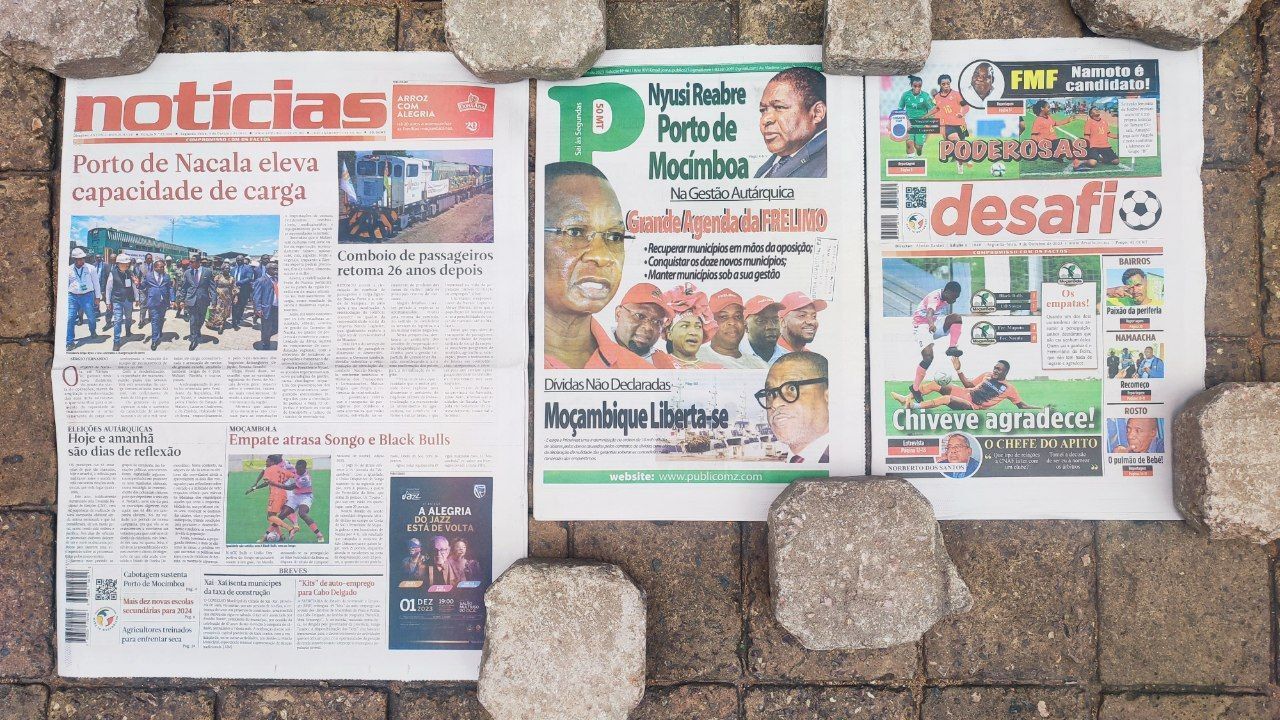 The electoral campaign formally ended yesterday. Today and tomorrow are "quiet days" for "reflection". But the government is ensuring people have plenty to reflect on, especially in key municipalities of Nampula, Nacala, and Mocímboa da Praia.
President Filipe Nyusi was in Mocímboa today, inaugurating the rehabilitated port and aerodrome there — handy timing for the Frelimo government which wants to show it is in charge and making life better in the area.
Similarly well-timed events have taken place in Nacala, with the inauguration at the weekend of a Japanese-financed project to upgrade that port. One wonders if the governments of Japan, and of Malawi and Zambia whose presidents were also present, realised the danger of the event being politicised, when they agreed to participate.
As usual, the opposition is warning of "mega-fraud". This accusation is made at every election in Mozambique; but it would be wrong to get complacent about it, nevertheless. There was clear evidence of fraud in the registration period, and there is obvious harassment and intimidation now in the run-up to the vote. Voting day itself, and the counting that follows, are also likely to contain many irregularities. This all bodes particularly badly for national elections next year. How will this cycle end?
Tuesday
Mozambique is relatively well positioned for the energy transition; although coal exports will, or at least should, tail off, global demand for gas is likely to remain strong, as will regional demand for Mozambican power exports; and Mozambique also mines graphite, used in batteries which have an important role in electrification and increased use of renewable energy.
However, the Commodities and Development Report published by the UN Conference on Trade and Development warns that "this 'gold rush' for critical minerals risks reinforcing commodity dependence in countries with vast reserves of such metals" — and the same warning can, and should, be applied to gas. One day, either the supply or demand will dry up; and "a mishandled transition could amplify socioeconomic inequalities," UNCTAD warns.
Wednesday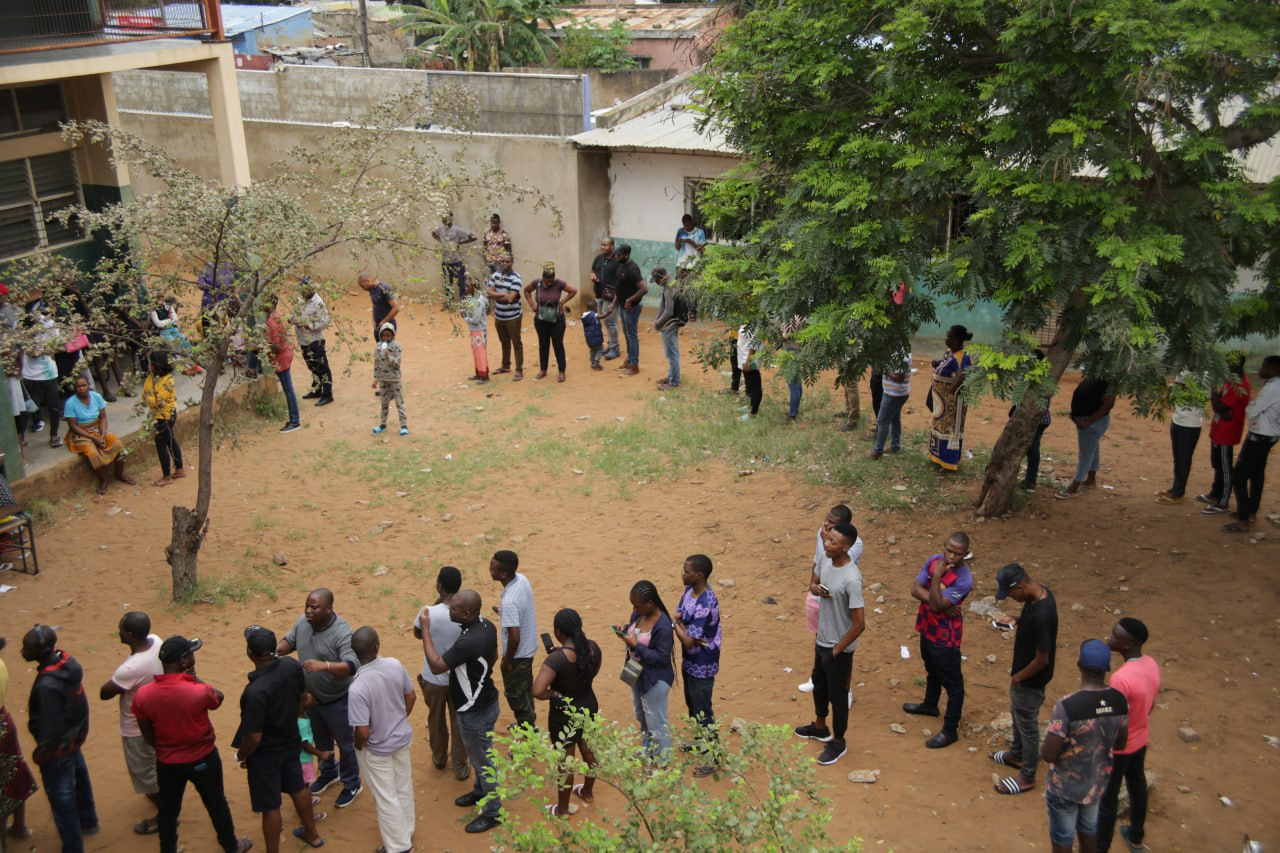 The peace accord of 1992 was built on the promise of multi-party democracy; and people can tell if the trappings of democracy are merely a sham. The military threat posed by Renamo has now been effectively neutralised, but complete Frelimo dominance in Wednesdays local elections would recreate at least a part of the conditions that led to the rebel movement's emergence and popularity. Real power-sharing is difficult for some in the ruling party to swallow, but is the only sustainable outcome in the long term — as well as being morally right to respect the democratic vote.
Thursday
If Frelimo has not won everywhere, it was not for lack of trying, by fair means and foul. Reports from activists and observers suggest that Frelimo's capture of at least some of the smaller, quieter municipalities in the battleground provinces of Nampula and Zambézia was linked to fraud, in particular ballot-stuffing and alteration of the results. In larger municipalities with more monitoring of the vote, it was easier to preserve the basic integrity of the vote. Election administration body STAE is accused of colluding with Frelimo to order a halt to the processing of results in places where Frelimo was at risk of losing. Even a power cut in Maputo yesterday evening has been blamed, and not just by Mondlane, on Frelimo seeking to overturn its defeat in the capital. There is similar suspicion about the fact that instant messaging service WhatsApp, which has previously been used to spread reports of election campaign misconduct, became unavailable between 6pm and 9pm last night, spanning the period when voting ended and counting began.
Friday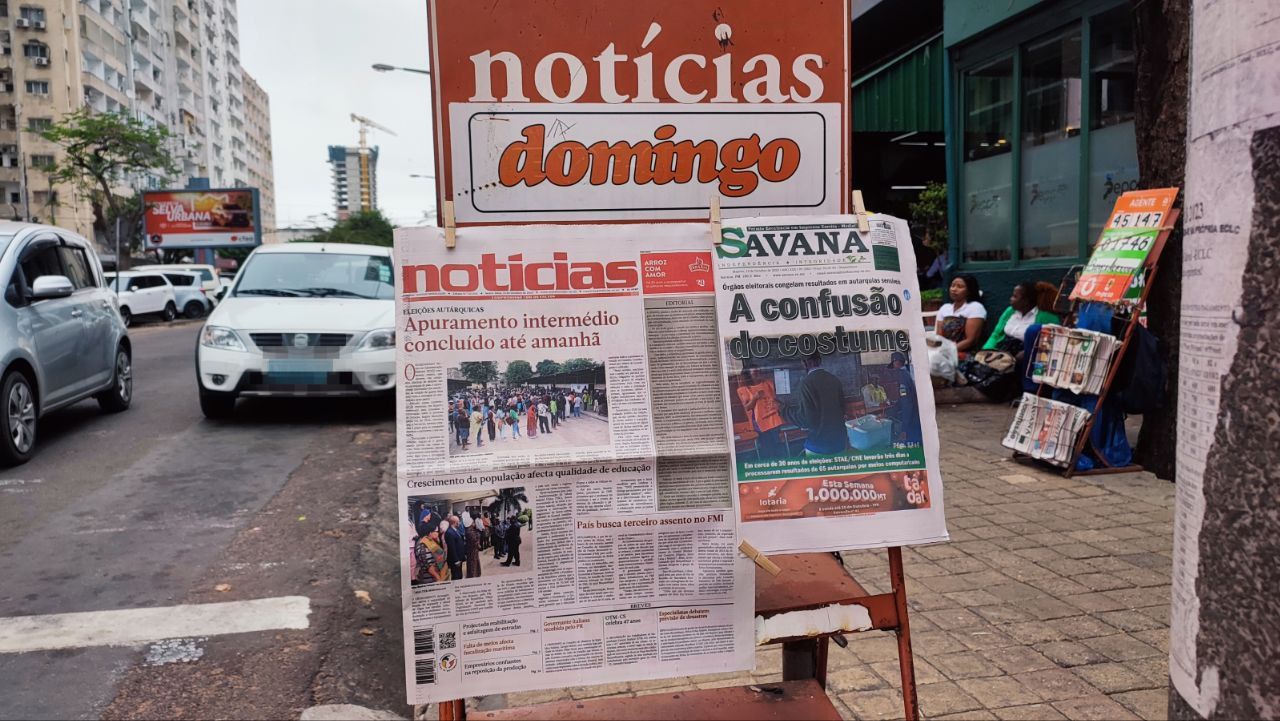 But Frelimo seems to have succeeded in preventing those results from being confirmed. Presidents of the so-called mesas de votação, the individual places within a building that each oversee a ballot box, and produce a results sheet (edital) with the vote count, refused to sign off the notices and submit them to the district election commissions as required. In many cases notices failed to appear as required by law, but not before the opposition had collected enough copies of other notices to make it clear that they were winning. NGO the Centre for Public Integrity is also reporting the appearance of conflicting editais which give victory to Frelimo, and which Renamo claims are fake.
TV networks also appear to have received instructions from Frelimo, and there was a noticeable change in the tone of their reporting over the course of Wednesday and yesterday. Reports of irregularities at the polls disappeared, and a more doubtful tone was used to describe claims of victory by Renamo. Today's media coverage in Mozambique is remarkably reluctant to make assertions about the results.
Comments